Jhon Söderlund of Kaffecentralen explains why Finnish people love coffee so much.
According to the most recent World Happiness Report by ONU, Finland is the world's happiest country. Additionally, Finnish people are also the biggest coffee drinkers, in the face of all those who affirm that drinking too much coffee makes you nervous, and of those who think that Italy takes the top spot only because it's seen as the homeland of coffee. The reason? Maybe because the Scandinavian countries don't get to see much sun, and so coffee inevitably becomes an alley to warm up and revitalize. Fact is: Finnish people are the world's top coffee drinkers par excellence, consuming an average of 10 kg of coffee per capita annually (the average in Italy is 6 kg).
In Lauttasaari – a small island in Helsinki – Jhon Söderlund (see picture on top) runs Kaffecentralen together with his team: a company specialized in the world of coffee, and Moak distributor for Finland. In addition, the company also has two shops in Helsinki, where a wide selection of coffee beans, tea and tea and equipment for the most ambitious and passionate home baristas are offered.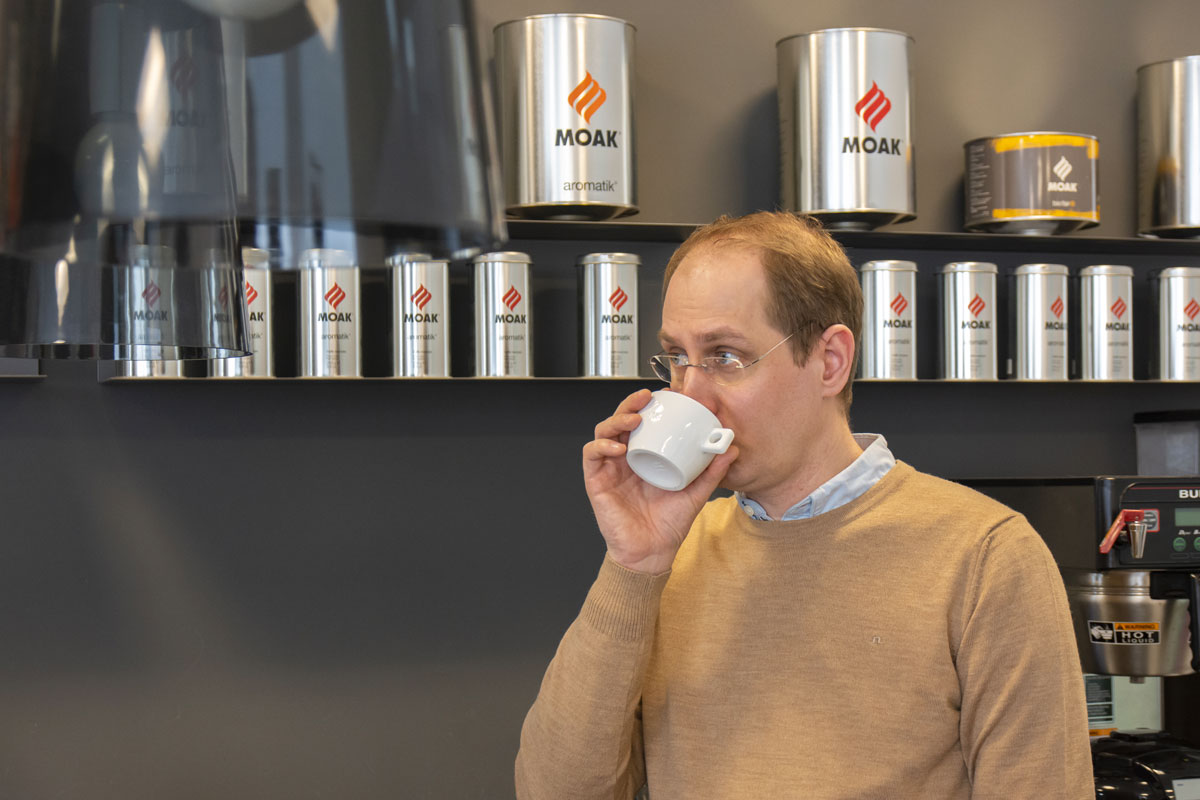 How do you drink coffee in Finland?
Finland is the world's top one in roasted coffee consumption. As for the type of coffee, the filtered medium roast is widely spread. However, the dark roast is becoming more and more popular. We use milk in coffee at any time of the day, and often have it in big mugs.
What are the new trends?
New trends definitely include the espresso based coffees. Finnish people choose to have high-end coffee machines even at home. The attention to traceabilityof raw materials as well as food safety are gaining more and more importance. A growing number of consumers wants to know the origin of products and make sure producers care about the issues related to sustainability.
How is the coffee market in Finland?
The coffee market is divided between consumer market and business-to-business market. Finland has its own big brands, which hold almost 80 % market share. The remaining percentage is divided by import and small local roasting companies. As people get more and more interested in the origins of the products, even the smaller brands may take advantage of this new trend.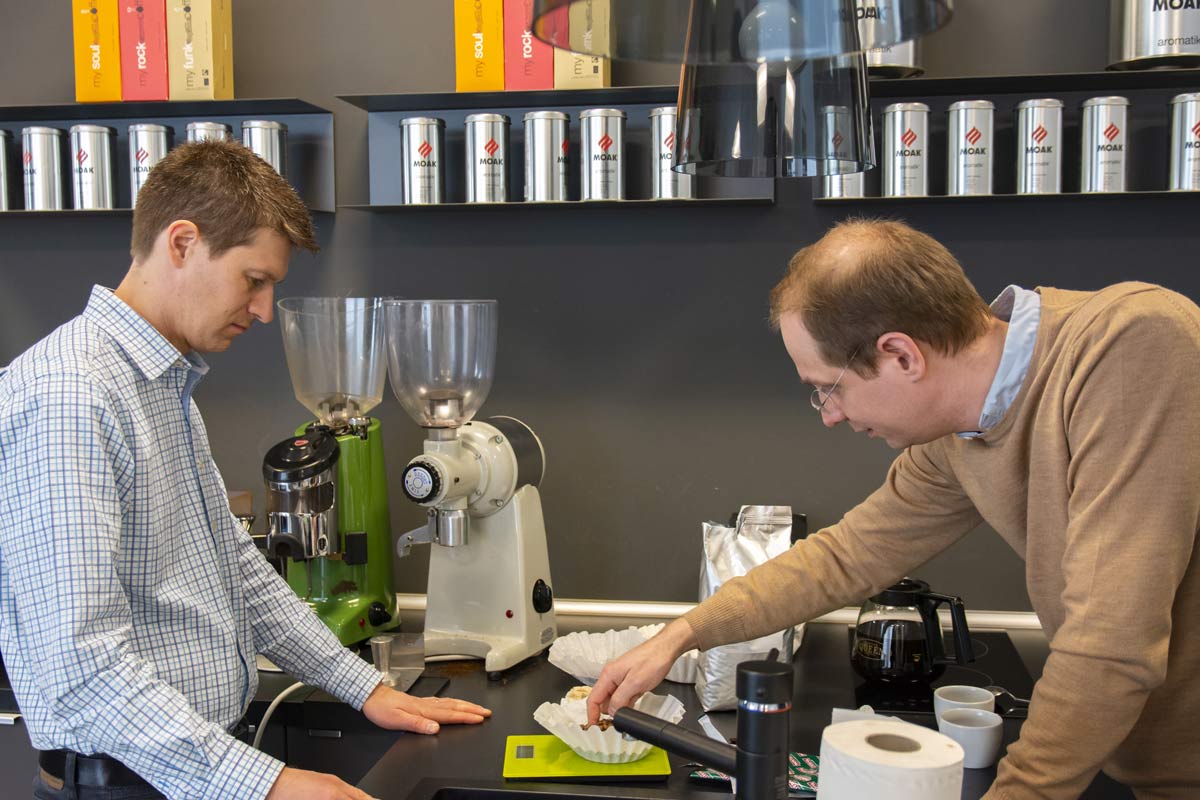 Do you organise training courses ?
Since the culture of drinking coffee is deep-rooted in our country, training café and restaurants owners in the first instance is of the utmost importance, as they will then be able to offer their customers an extraordinary experience.
Your projects for the future?
With regards to the coffee offering, we are increasingly moving towards the MOAK brand. We also distribute Althaus teas and La Marzocco espresso machines. One rising star will be our range of office blends, which proves to be a booming market. Furthermore, we will continue focusing our attention on what represents the basics of our work: customer support, personnel training and more and more efficient services.
While maybe true that there's less sun un Finland, Finnish people are happy thanks to their quality of life: less stress and more relax. They invented the sauna(and attend it at least twice a week), they have free access to all natural parks.They enjoy the aurora borealis and the midnight sun and Santa Clause is a resident in their country.
No wonder that an additional coffee is balanced out so easily!
If you happen to be in the fascinating capital Helsinki, besides going to the sauna and taking a walk, here's where you can regenerate and heat up with a tasty Caffè Moak.
For those who would like to take a step back in time and enjoy all comforts, there's the Hotel Kämp in the heart of the historical centre. Established in 1887, it is Finland's first luxury hotel (picture on top) and has been visited by famous people from all over the world.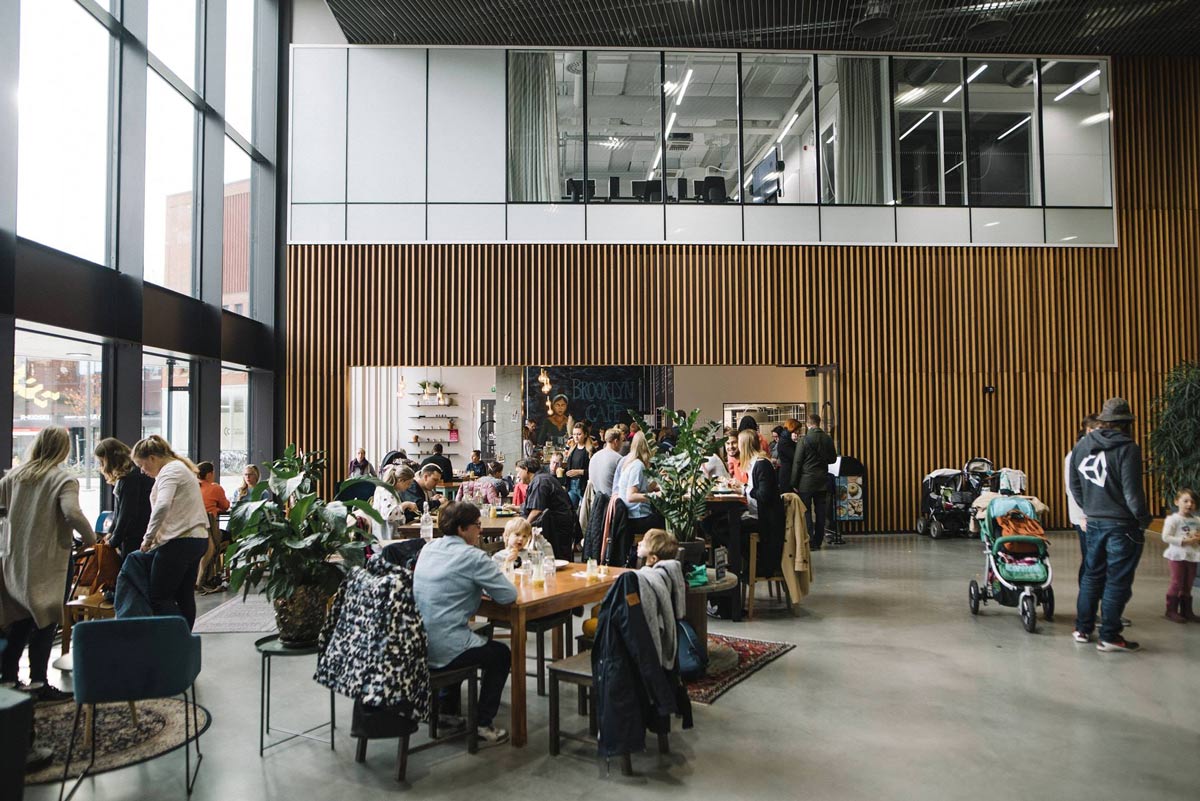 Whereas, those who prefer a more informal place to have a coffee, the ideal place – especially for families – is the Brooklyn Cafe and Bakery.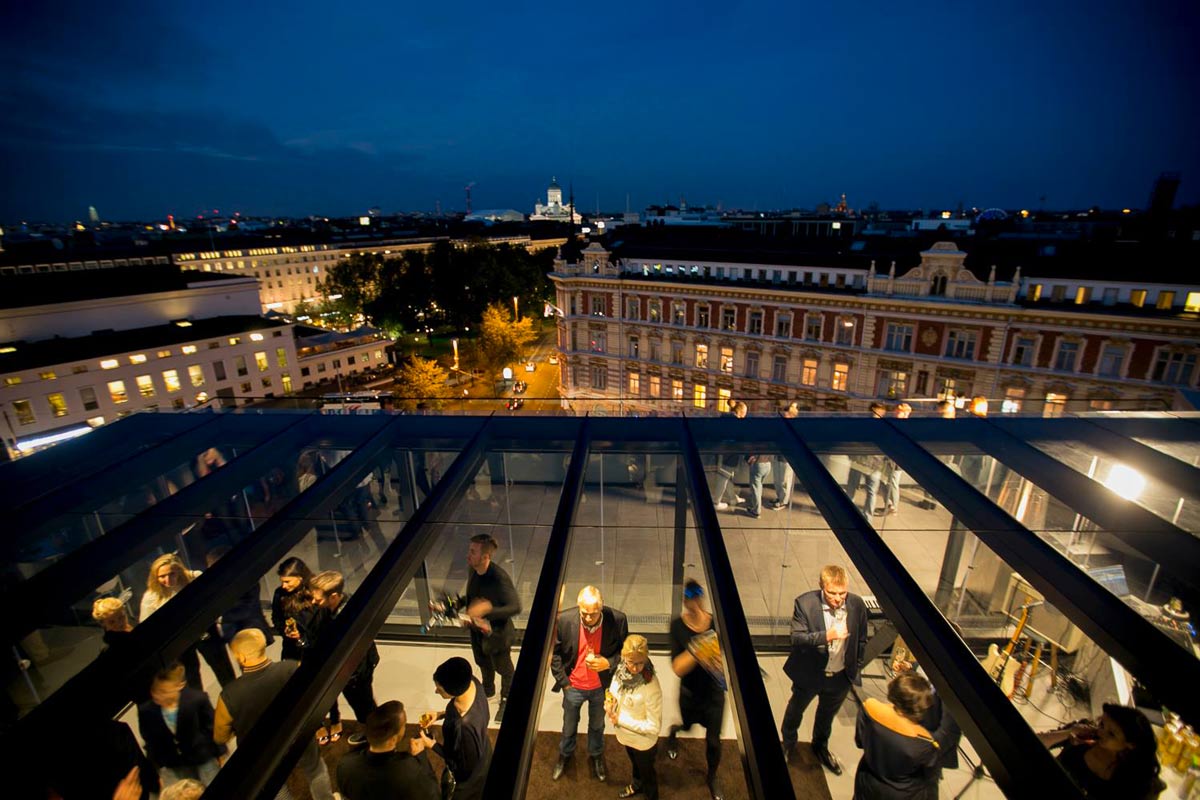 Last but not least, to design lovers we recommend the café of the Klaus Hotel:a place where they give great attention to organic food and raw materials.