Starting today, and for the entire month of March, a free coffee will be offered to all customers. To celebrate the anniversary, a special box is available, which proceeds will be donated to charity.
Bar Fucsia's 30-year-celebrations kick off today. The historical refreshment bar situated in the commercial centre of Modica blows out its thirty candles. Founders Michele and Giuseppe Spadaro wanted to share this important goal with Moak, partner of Bar Fucsia since the ribbon cutting ceremony held on March 10th, 1991.
"First and foremost – the two Spadaro brothers explain – we would like to thank our customers, the faithful as well as the sojourners. Starting today (in cooperation with Moak) we will give away coupons, to be used within the month of March, that entitle you to get a free coffee".
Their main intention with this gesture is to thank their costumers for their loyalty; for all those who used Bar Fucsia as a meeting point, whether for an appointment or just for a quick coffee stop. But there's more: one of their specialties is tiramisu. This is precisely why the famous dessert will be the protagonist of a special box made specifically for the anniversary. The box consists of a series of ingredients (including Moak coffee) to prepare one of the most famous coffee-based desserts of all times directly at home – following the recipe of the Spadaro brothers. Special boxes will be purchasable on site until April 15th. A portion of proceeds go to charity.
"Happy birthday Bar Fucsia" from all of us at Moak.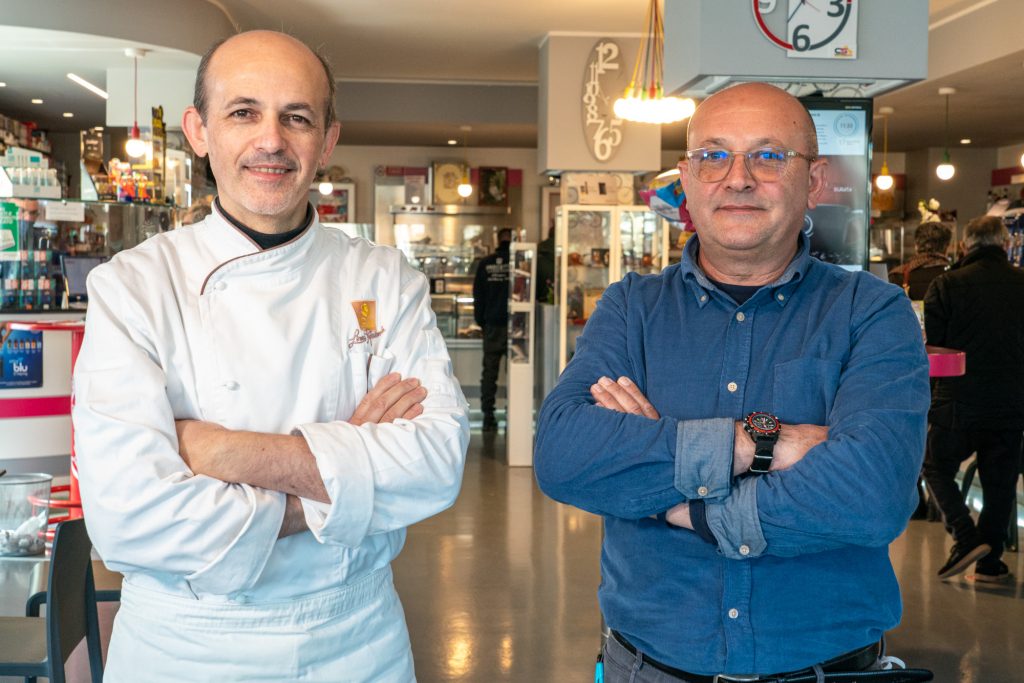 History of Bar Fucsia
It was on March 10th 1991 that the two brothers Michele and Giuseppe Spadaro, who were just in their twenties, had turned the small building received by their parents into what would soon become one of the most popular places in town. The area was surrounded by countryside with some houses here and there. Shortly after, the commercial centre would be developed. Michele was already working as a pastry chef, while Giuseppe was an expert in mechanics and transportation. The two young men rolled up their sleeves to start their own business, which they called Fucsia – a colour associated with liveliness, which is still represented by the Cinquecento car placed on the roof of the bar. It symbolizes a sort of lighthouse visible even from afar to show where you can stop for a coffee, have breakfast or refresh yourself with an arancino or a typical and traditional pastry from Modica.