Interview with Michelle Stairmand of Nero Italia NZ ltd. Coffee in the land of kiwi.
In Italy, we are used to drink coffee at the counter, often on the fly. However, things are changing: in new coffee bars, more and more space is dedicated to tables, sofas and Wi-Fi, so to encourage people to spend more time in a café. However, this new setting has no originality. In fact, abroad it has always been working like this. In New Zealand, "social" country par excellence, for instance, a coffee break could even last several hours, while studying, working or just chatting. On one condition: the place should not be too crowded and you order at least one drink per hour.
We took advantage of Michelle Stairmand's visit in Modica and asked her tell us a bit more about it. She knows the world of coffee very well and follows the habits of coffee lovers in the land of Maori very closely. So, if you are thinking of traveling to Auckland as a tourist or to open a coffee shop in the area, here's what you need to know.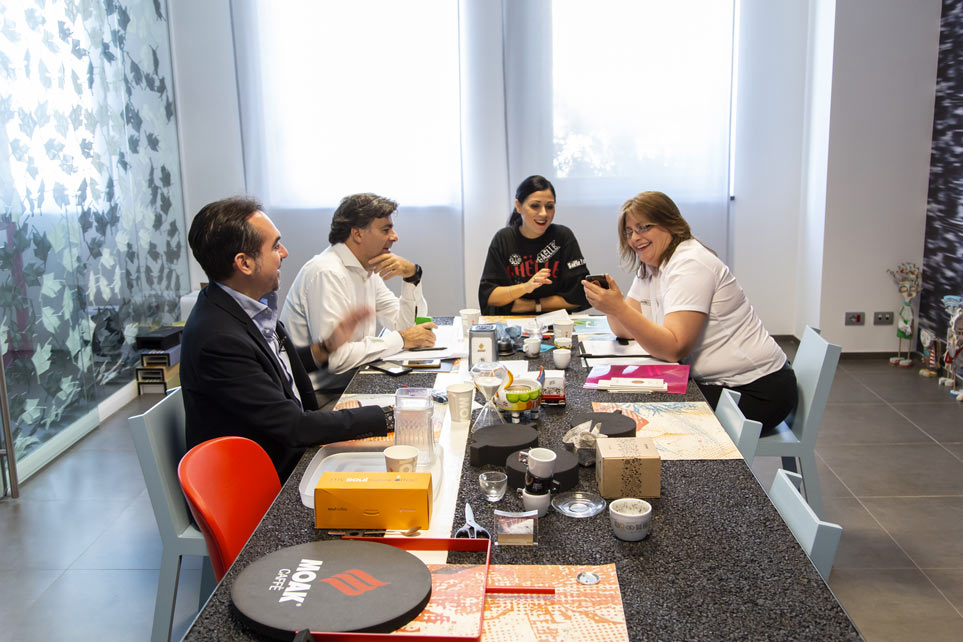 Michelle Stairmand describes herself as a "coffee goddess". She started as a cabinetmaker and is now in charge of Nero Italia NZ ltd, Caffè Moak distributor in New Zealand.
From passion for wood to the one for coffee. Tell us about this change.
I have always been passionate about art and creativity. One day, while I was working as a cabinetmaker, I took a break and sipped my usual cup of coffee. I was looking around and my eyes lingered on the drink. That was the moment when I thought about what I would really like to do in my life (it might be true that you can read the future in coffee grounds). Hence, shortly after I started a new adventure in a coffee shop in Auckland: first as a dishwasher, then I became barista and learnt how to prepare a good coffee. The next step was my experience at Nero Italia, which I decided to buy after my six-year collaboration. I strongly believed in the growth potential of this place. And I believe I have won this challenge (she laughs).
How do you drink coffee in New Zealand?
All our coffees are espresso-based. We have a lot of "double espresso" as well as "long black" (espresso served with some hot water) in our menus. However, the most consumed coffee-based drink in New Zealand is the "flat white", which is basically a double espresso and frothed milk with a very liquid cream, usually featuring less foam than a cappuccino and more like a latte macchiato. We serve it in 12-ounce cups and drink it all day long. In Auckland, many people walk off to the office taking their big coffee cup with them and sip it during the whole day.
What about the new trend of drinking coffee?
Definitely cold coffee, iced coffee and take-away cold coffee. On the other hand, filter coffee is not as popular as in other countries. We just consume huge amounts of milk and we don't give it up, not even with coffee.
How is the coffee market in New Zealand?
It's very different compared to the Italian market. We drink a lot of milk, consider about 80% of total consumption. We don't just stand at the counter and drink our coffee on the fly. We meet with friends, we catch up and could also sit for one hour. Sharing and socializing is part of our culture.
How important is training?
Training as well as experience is essential for those who want to work in this sector. Besides training people into real professionals, a coffee shop should also work towards its image and the quality of its products. This is what we try to communicate, offering also in-house training courses. Thanks to the good relationship we've established over the years, many of our customers have been with us for more than ten years. Our winning feature? I believe it's the fact that we offer a high-end product in combination with consultation, training and image cultivation.
Projects for the future?
In December, we'll have a new café opening. It's called "Sugar Grill" and is situated in the Te Atatu Peninsulain Auckland. It's a very interesting project born by a son's wish to fulfil his mother's dream: opening a café. His father has been an executive chef for many years and decided to change life and support his son in realizing this goal for the entire family. Obviously, Moak will be part of it.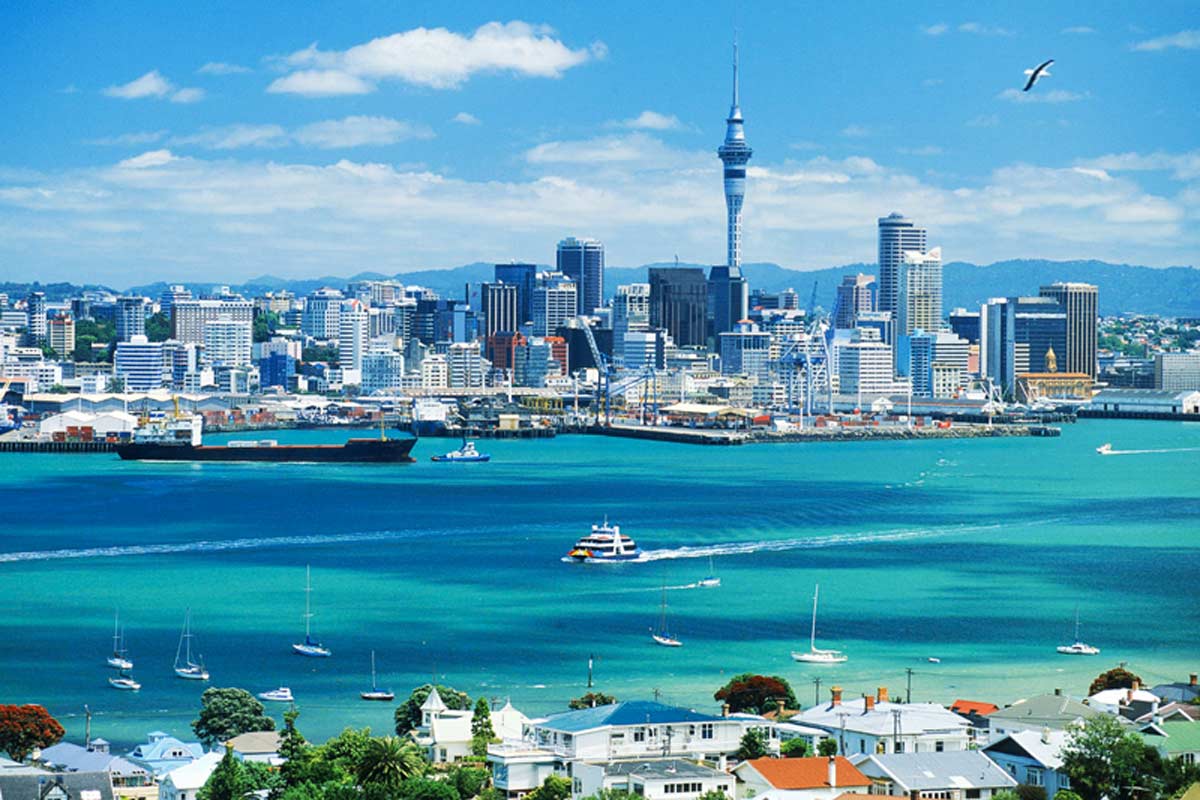 Should you ever be in Auckland, the "City of Sails", here's where you can find Caffè Moak. Non solo Pizza in Parnell (Parnell 59) offers excellent Italian dishes and fanciful breakfasts, also for vegans and vegetarians. This place even boasts an external garden area, where you can relax and enjoy the sun of this beautiful island.Moreover, if you are in Ponsonby – the chic neighbourhood in Auckland – you can enjoy a coffee or white flat at Il Forno, café, bakery and much more.