"Coffee falls into your stomach, and straightway there is a general commotion: ideas begin to move like the battalions of the Grand Army of the battlefield" (Honorè de Balzac)
Honorè de Balzac considered it great ally of mind. And it might have also been so for the authors who took part in the 2013 editions of Caffè Letterario and Corto Moak. The winners of the two contests, whose names were revealed on October 5th during the prize-giving evening, certainly quoted it or made it be protagonist. Frame of the event, presented by a lively Giuliana Ubertini, was the soul of Moak production in the new office district. The best short stories of the 12th edition of Caffè Letterario Moak were chosen by a careful jury presided by columnist Gianni Rotta, assisted by Gianni Casone (scriptwriter), Guido Conti (writer), Gianluca Morozzi (writer) and Susanna Tartaro (redactor of Fahrenheit Radio 3 Rai). Instead the 8th edition of Corto Moak, international Short film competition, boasted eclectic Enrico Ghezzi as president of the panel, who was able to catch the attention of the present audience with his "non pre-recorded" intervention. Next to him were journalist Cristina Borsatti, director Francesco Calogero and film producer Giannandrea Pecorelli. Even this year, room was given to young writers and filmmakers, who had the chance to express their creativeness, maybe between one coffee and the other, some with words, some with images. And this is and will be main purpose of the competitions promoted by Caffè Moak in cooperation with Archinet: give young people the opportunity to popularize their works.
PRIZE BEST SHORT FILM 2013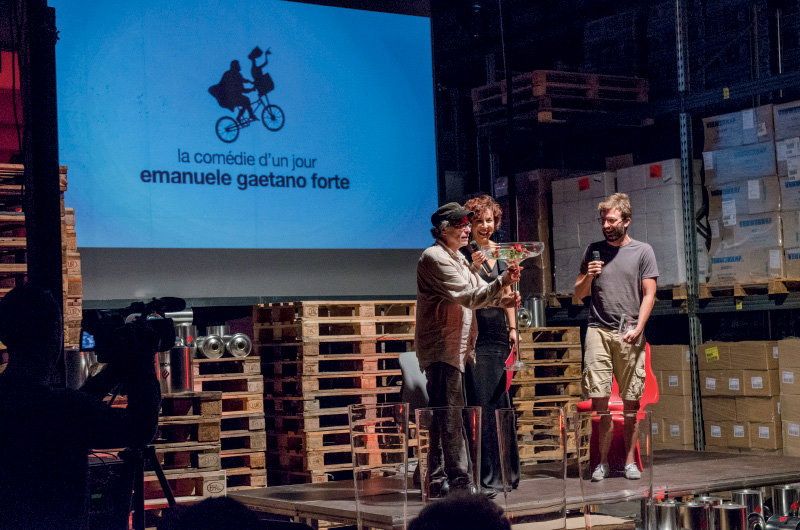 by Emanuele Gaetano Forte (Latina)
Italy, 2011, 14', Italian
Synopsis. Matteo's town is nice but badly lived in. Bars rise like mushrooms. All good-looking, fashionable, with barmen experts at doing cocktails, but no longer able to make a coffee. And Matteo, who is a great coffee drinker, decides to go away. Where? Matteo says to go far away, in a nicer town where coffee tastes better! President Enrico Ghezzi gives the award "for the great intensity and passion the film is projected beyond a profile of Vitellonismo, changing colours in a crooked melancholy among landscapes of the heart and hearts without landscapes".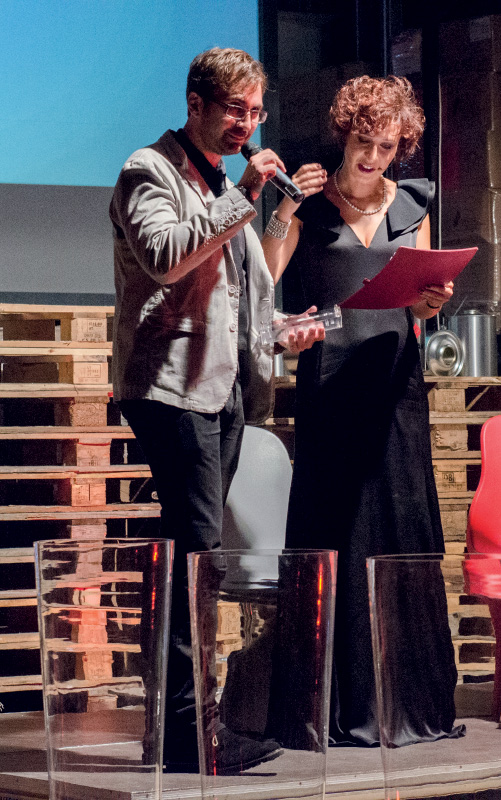 PRIZE "BEST DIRECTION"
Pentole & Coperchi (Pots & Lids)
by Giulio Poidomani (Modica)
Italy 2013, 15'45'', HD, English/ with Italian subtitles
Synopsis. Nick loses his dog Catullo and searches it in the neighbourhood. He lives in a surreal world where every woman carries a pot with her, and every man a lid. When pot and lid perfectly correspond, man and woman fall in love. Giannandrea Pecorelli gives the award "for how the suspect that the little cinema devil could make both pots and lids is crept into the apparent dramaturgical platitude".
PRIZE "BEST SCRIPT"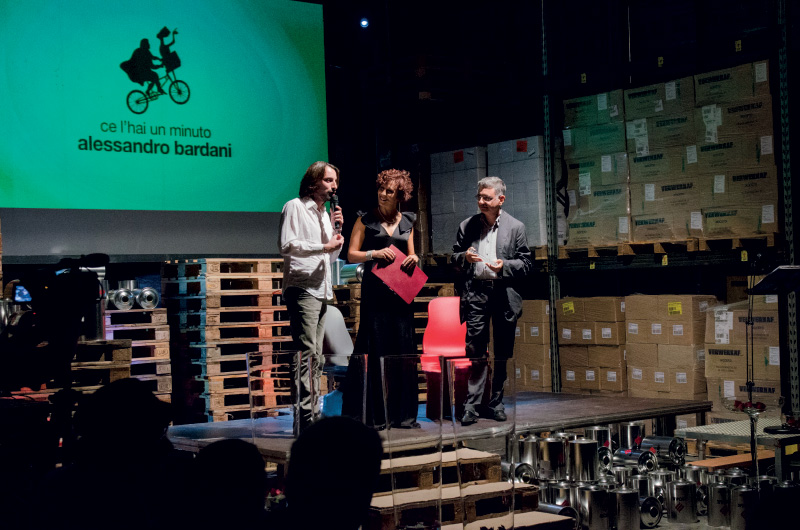 Ce l'hai un minuto (Do you have a minute)
by Alessandro Bardani (Rome)
Italy 2012-2013, 8'30''
Synopsis. "Do you have a minute?" this is what Oreste, a Roman man, asks Madhi, a young Palestinian guy, before providing him with the necessary directions to arrive from the Roman suburb to Palestine. A long trip enriched by funny anecdotes and gloomy memories; the escape from loneliness turning into a surreal and ironic encounter of the two protagonists. Francesco Calogero gives the prize "For the naturalness the play of the actors becomes screenplay, in the misunderstanding between words and space of commonplace".
CAFFÈ LETTERARIO MOAK 2013
1° PLACE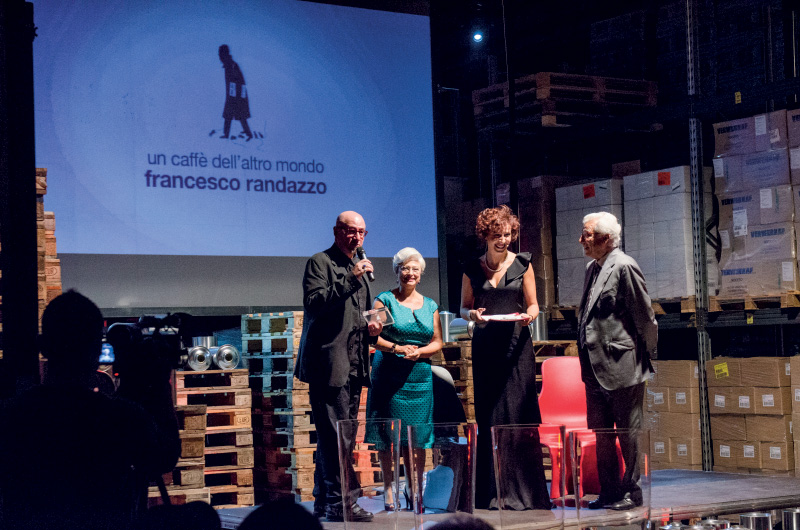 Un caffè dell'altro mondo (A coffee of the other world)
by Francesco Randazzo (Catania)
Awarded for the original structure, with hilarious bright ideas, such as the tap-dancing alien, the picture of circles in the wheat in erotic-ironic key that is more Sicilian than American, and the protagonists' ability to even absorb the scent of things he loves. Successful ambiguity, excellently kept and unsolvable, between the visionarity of the contact of the child with aliens and the reality of childhood meningitis. Awarded by Giovanni Spadola Livia Spadola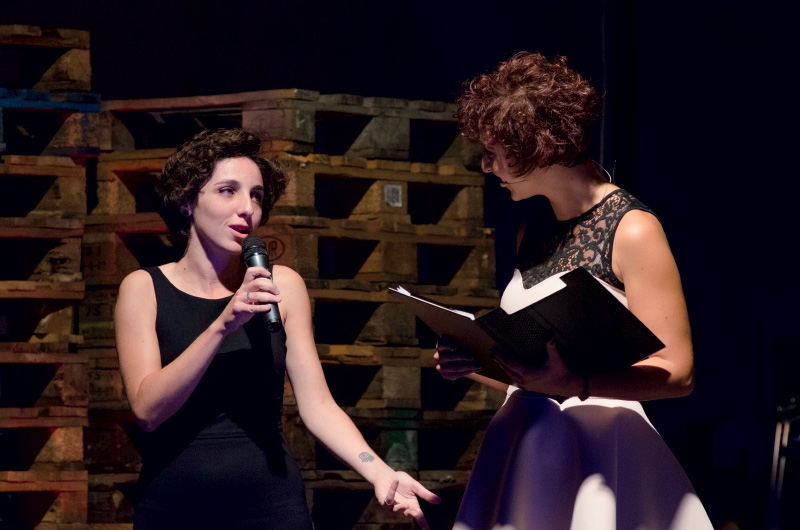 2° PLACE
Il centro del mondo (Centre of the world)
by Norma Rosso (Genoa)
A serious, sincere short story on a contemporary topic, such as the new emigration and the lacerations of those who leave, no one knows where, and those who stay in an asphyctic province, well narrated and without rhetoric. From Murder, she Wrote Jessica Fletcher to grandmother's coffee, you go to the other side of the ocean. It is also awarded for the proper use of the topic of coffee and the simple and modern style, never sweetish or captivating at all costs. Awarded by Gianluca Morozzi
3° PLACE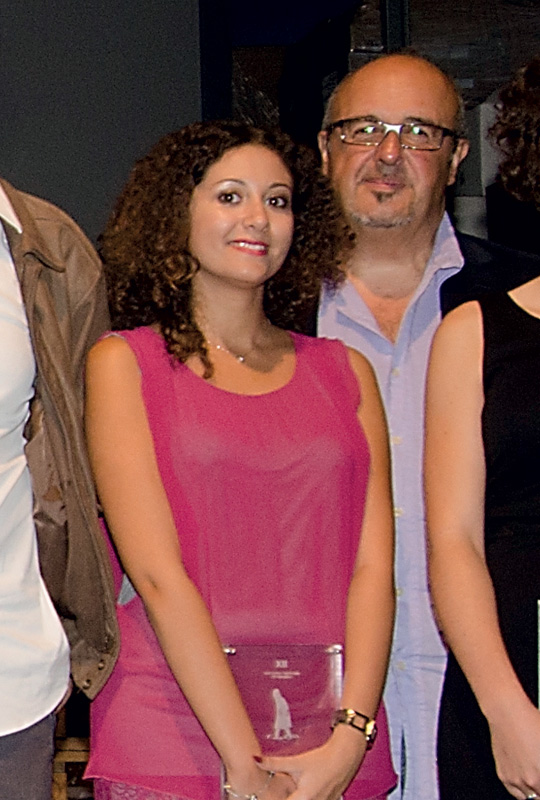 Le femmine come me restano sole (Women like me stay alone)
by Marta Riccobono (Palermo)
The short story is forceful, with coffee becoming a love potion including some drops of menstrual blood and with the intense solution of suicide as tragic consequence of a horrible violence: despite the retro and almost realist setting, the subject of intolerance stand out for its newness. Considerations on social gossipy and prig hypocrisy are not predicted. The profiles of Chichì, homosexual shop boy of the brothel and unhappy affectionate Rosellina are done very well. Awarded by Gianni Cascone
III EDITION BELGIORNO AWARD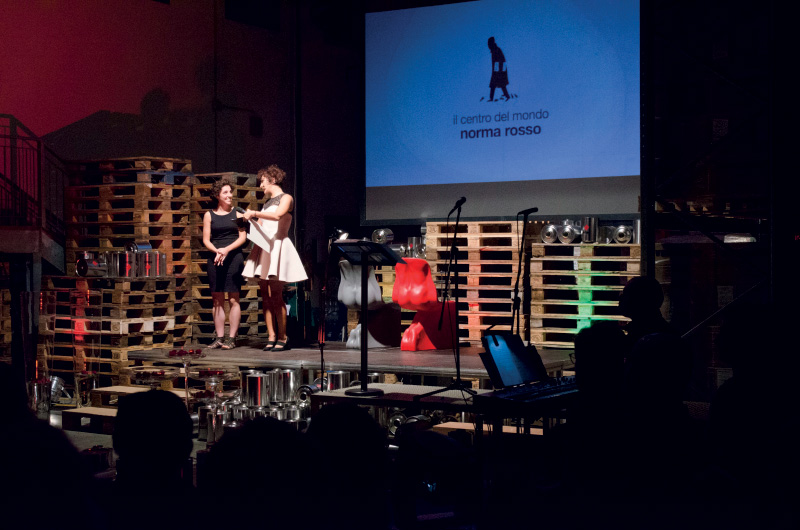 Norma Rosso also wins the Belgiorno Award, in memory of writer Franco Antonio Belgiorno and dedicated to the youngest and most skilful writer of the contest. Prize awarded by Enrico Maria Belgiorno, nephew of the famous writer of Modica.
COFFEE, A SHORT STORY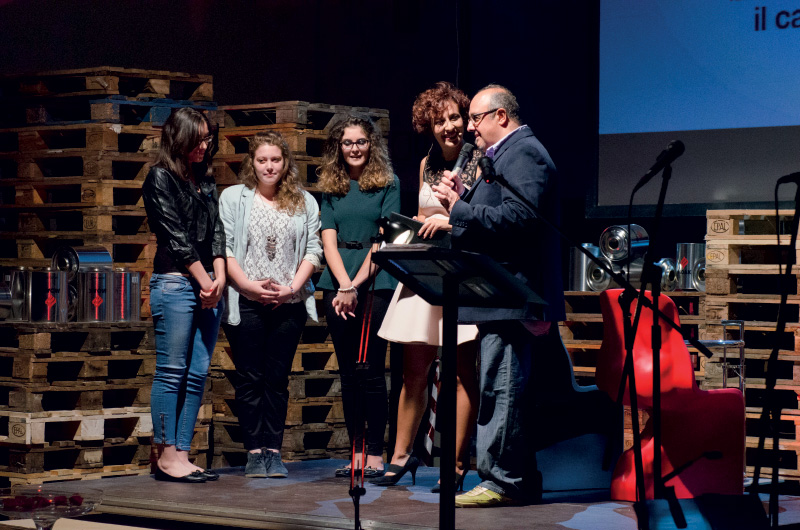 For the 2013 edition, Caffè Moak wanted to involve also young students, promoting a lab of creative writing "Coffee, a short story", guided by writer Gianni Cascone. "Nicholas", the composition written with several hands, was read out by the captivating voice of actress Lucia Sardo.
The ten short stories chosen by the Caffè Letterario panel will be published, as every year, in the anthology "Stories about coffee". www.caffe-letterario.it