Tired of the same old caprese salad? Try this quick and fresh alternative with watermelon and coffee.
The famous caprese salad – an easy and tasty Neapolitan recipe – has always been the summer dish par excellence. It consists of few ingredients, is prepared in record time and represents the colours and flavours of Bella Italia. The summer version suggested by Roberta Tribastone doesn't come with the patriotic colours, but is as beautiful to see and as tasty, enriched with crispy coffee.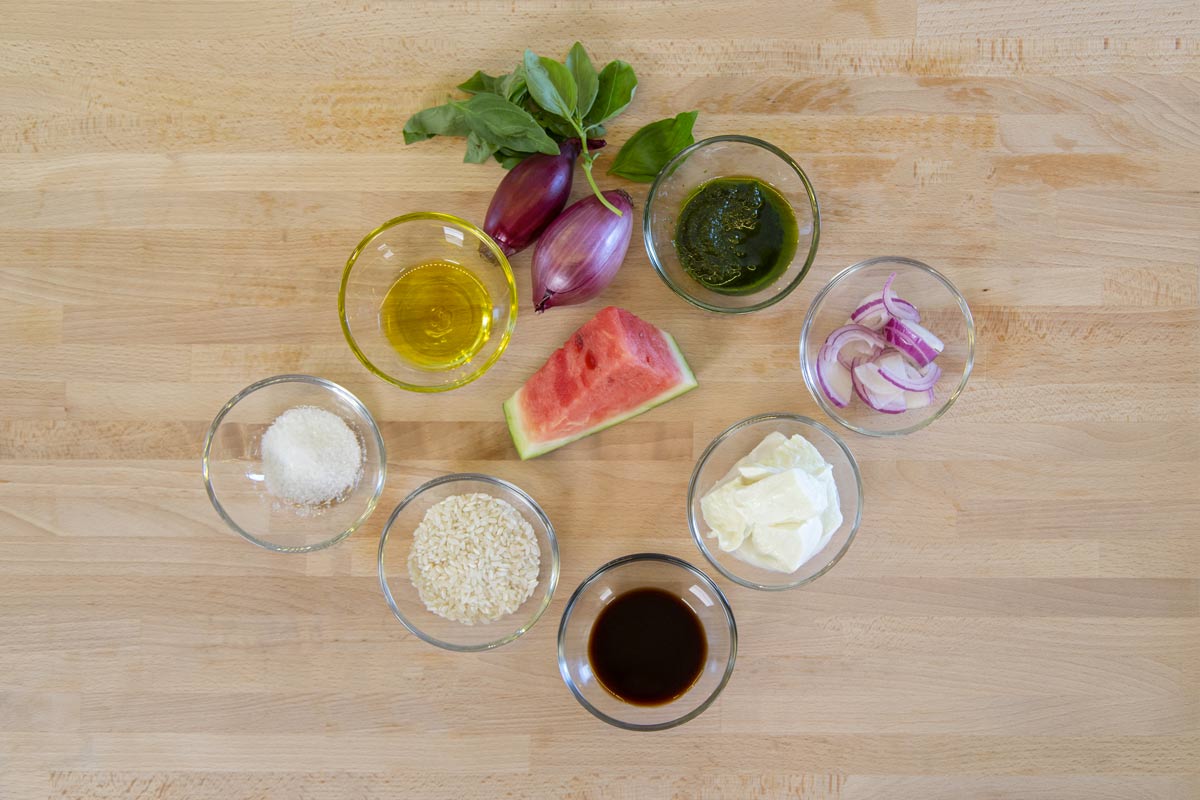 Ingredients for the caprese:
– 100g watermelon
– 100g buffalo mozzarella
– 25 g basil pesto
– ½ sweet red onions of Tropea
– Oil to taste
Ingredients of the coffee rice chips:
– 50 g round grain rice
– 1 l water
– 50 ml Moak Aromatik blend coffee
– Extra virgin olive oil to taste
– Salto to taste
Procedure
Let's prepare the coffee-flavoured rice chips. Put rice and water in a saucepan and cook at medium heat. It will have to cook until the water has been absorbed and the rice looks overcooked (pictures 1 and 2).
Then blend the mixture with a blender while still warm. When a creamy consistency is obtained, add the coffee and whisk again, until the mixture is amalgamated. Spread a thin layer of the cream evenly onto a plate (pictures 3 and 4).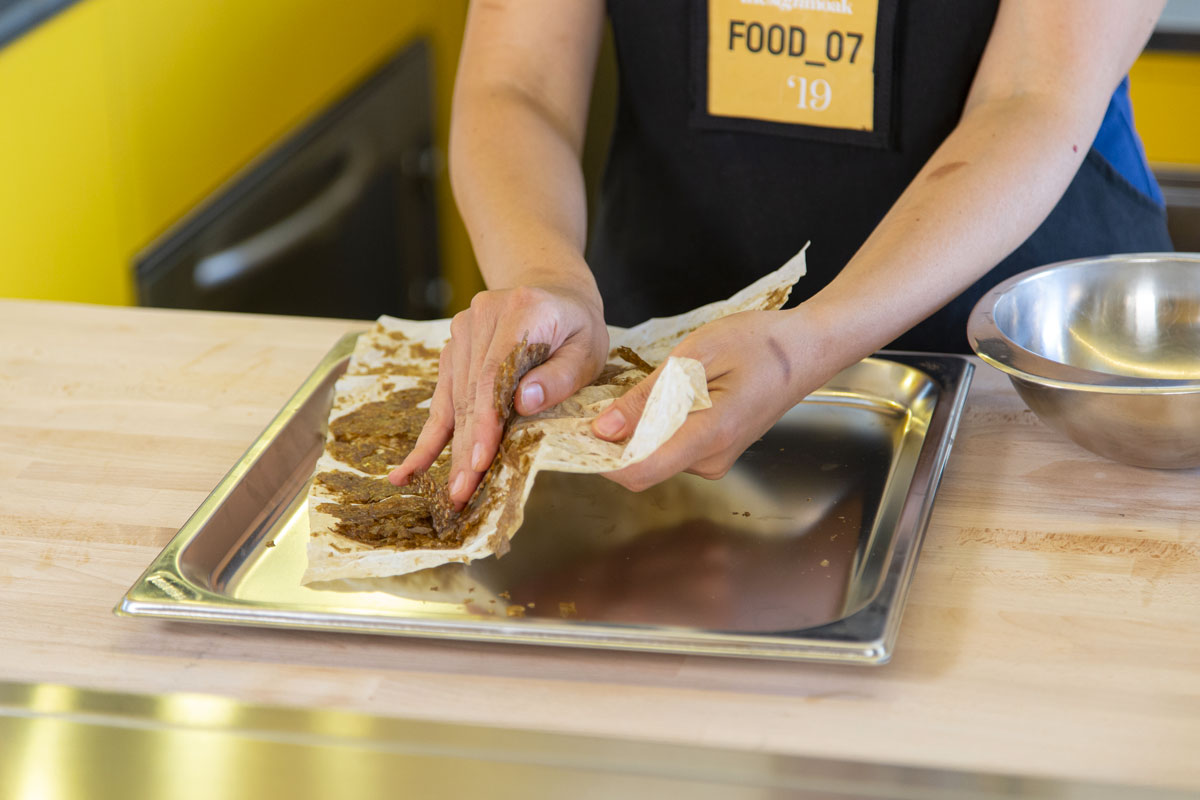 Bake for 20 minutes at a temperature of 180 degrees Celsius, until the mixture is completely dry. Once cooked, let it cool down to room temperature, then gently remove it from the baking paper and break it into wafers with irregular shapes (picture 5).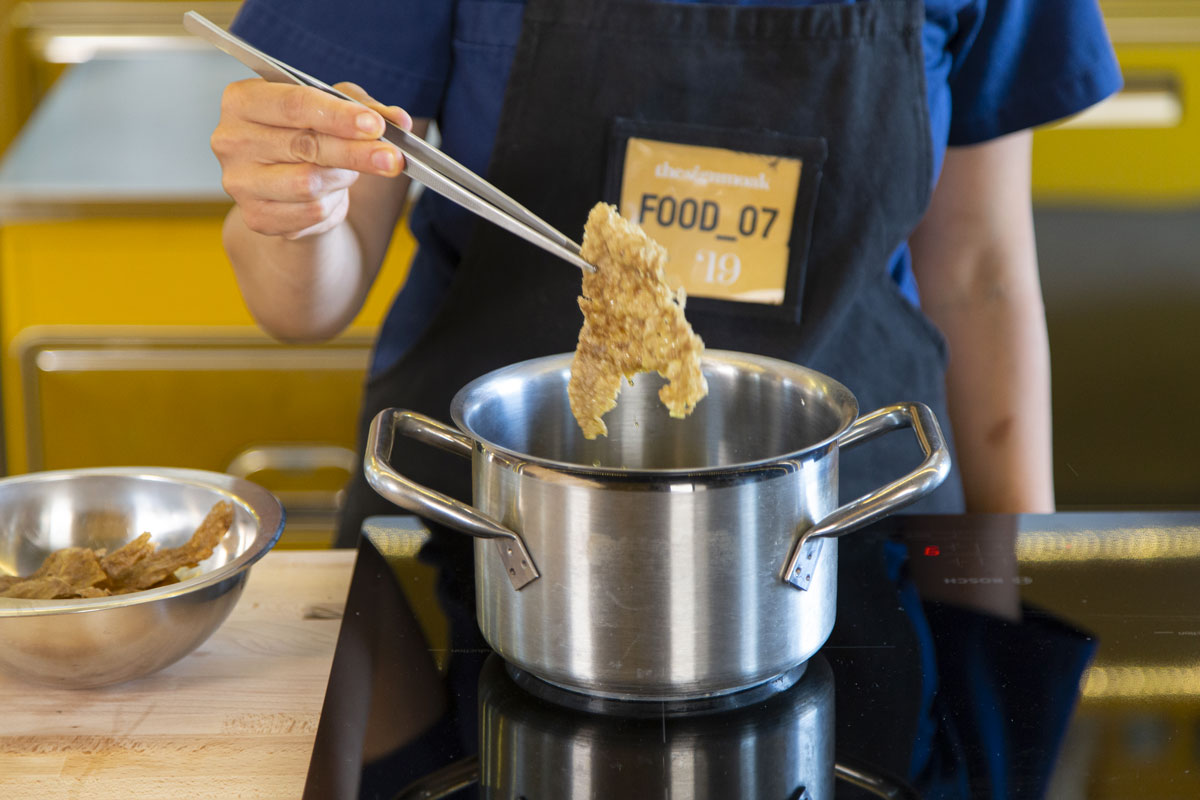 Next step is putting a high-sided saucepan with frying oil on the fire. Once hot, start frying each wafer. Then lay them on some kitchen paper, as it will absorb the excess oil. Dry the wafers a bit with the paper and season with a pinch of salt (picture 6).
Slice the watermelon, the mozzarella and the Tropea onion, (preferably all cold) and arrange everything on a dinner plate. Spice the caprese with some drops of basil pesto, a drizzle of oil and the coffee chips (pictures 7 and 8).
Watch the video