Indeed, you can say about her: beautiful, valiant and nice. Barbara Tabita, Sicilian actress, is an eclectic woman: theatre, cinema and TV actress, she defines herself "idea-maker". The general public knows her above all for the TV series "I Cesaroni", "Natale in Sudafrica" and "Il 7 e l'8". We met her in our premises on the occasion of the last shots of the film "Italo" directed by young director Alessia Scarso, shot in nearby Scicli, where she is one of the main characters together with Marco Bocci and Elena Radonicich. Taking a coffee, she talks about herself, about her world and her countless passions in a natural, ironic and not at all contrived manner.
A passion for cinema and theatre. Where does it come from?
It's in my DNA. My great-grandfather from my mother's side worked at the acting company of Pirandello. Both I and my brother are actors, while my sister is a cinema stylist.
You always have the role of wife or fiancé of the main character. What do you think about the role of women in society?
I very much believe in women and their cohesiveness. They are a real force of nature: they can be businesswomen and mothers at the same time. Instead, I chose to be wife and mother only of my work for the moment.
What do you think of cinema in Italy nowadays?
Although you hear much about a strong crisis, I believe you can do great things to support Italian cinema. We have to abandon the idea that everything is due to us, that money only comes from institutions of from political funds. Producers and young directors can be sustained with tax credit and product management. Italian cinema represents one of the export products of our culture and that's why it has to be supported. One of my aims is to promote cinetourism, starting with my region, Sicily, an open-air set where the light is extraordinary and where you don't need to build any set. Like in "Il Commissario Montalbano" (Inspector Montalbano) and in "Italo", filmed in Scicli and soon on the big screen.
Was it more difficult being a Woman and Sicilian to be successful?
Very. Not because I'm Sicilian. On the contrary, it's a strong point. The difficulty lies in the pleasant aspect, above all for those who, like me, have always done comedies and are often considered nice but stupid. Then, my determined character (as we say, "always ready with a quick comeback") released me, above all in theatre, where you can express yourself with more spontaneity and professionalism.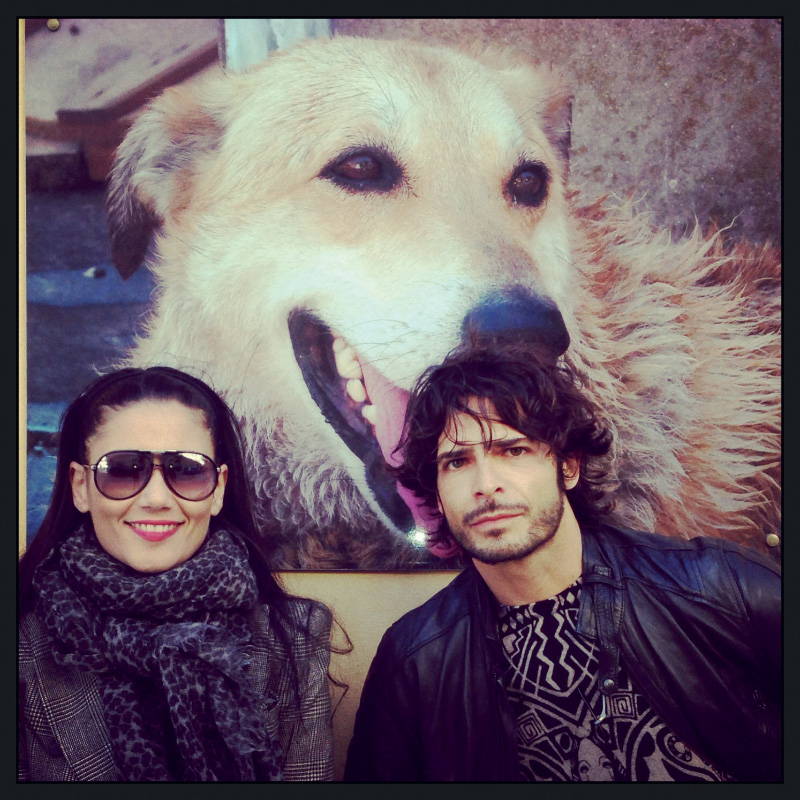 Not only actress, but also businesswoman
I don't think I would ever abandon my job as actress, but actually doing cinema I found out that I have a passion and flair for marketing and everything standing "behind the scenes". So, I attended a master at Luiss in management of cinematographic and television production between a set and another. I also write scripts and theatre plays and I recently started a business dealing with communication and product placement. I love music and I always try to include music and singing in my plays.
What are your passions?
I love brand, any brand. I collect gadgets, above all those you can't buy, impossible to get. Another passion or "mania" is Barbie. Attracted by the name, I already collected two hundred, still wrapped, but they are soon going to be the texture of a wall in my office. Instead, I'm not very into sleeping: I don't sleep much, about four hours per night. I love to think, create and invent, and the best ideas often come at night or at dawn.
Projects for the future?
I just finished filming "Italo", which will be shortly shown in movie theatres and I going to start the third season of "Fuoriclasse", the TV series with Luciana Litizzetto that will be broadcasted on Raiuno in 2014.
What's your relationship to coffee?
Not sleeping much, I probably shouldn't abuse, but I can't do without it. However, I found a good compromise: alternating with a good decaffeinated.