Here are some solutions to furnish a place child-friendly, inspired by the family bar. Nice, funny, but also eco-friendly, these components will make areas dedicated to children more welcoming, where also adult may allow themselves peasant breaks.
Panton Chair
The famous seat designed by Verner Panton in the Sixties in the funny kid version. Moulded in a single piece, the Panton chair shell follows the bodylines and is stackable of up to five pieces. Made of coloured polypropylene with injection moulding, it is available in the traditional glossy finish as well as the new edition glazed version. By Vitra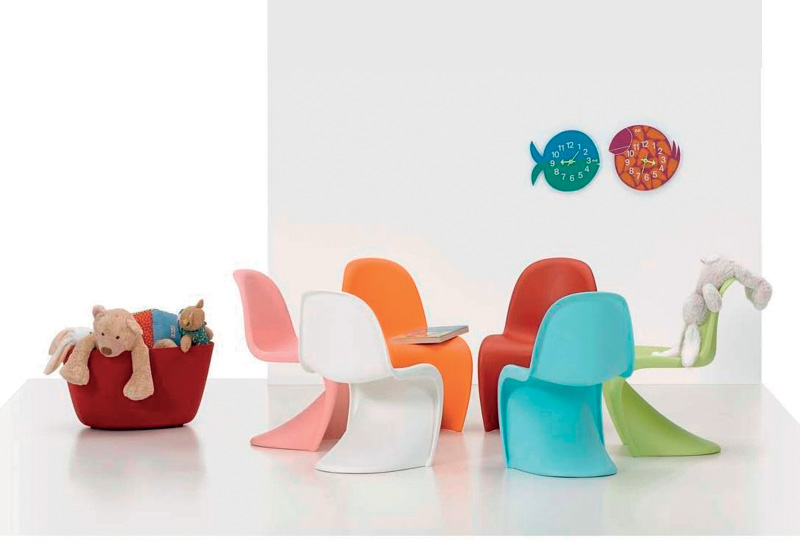 Alma
With its height of 50 cm, the Alma chair of the Me Too Collection by Magis is the funny solution to organize spaces dedicated to children. Made of polypropylene, also suitable for outdoors. Available in four colours.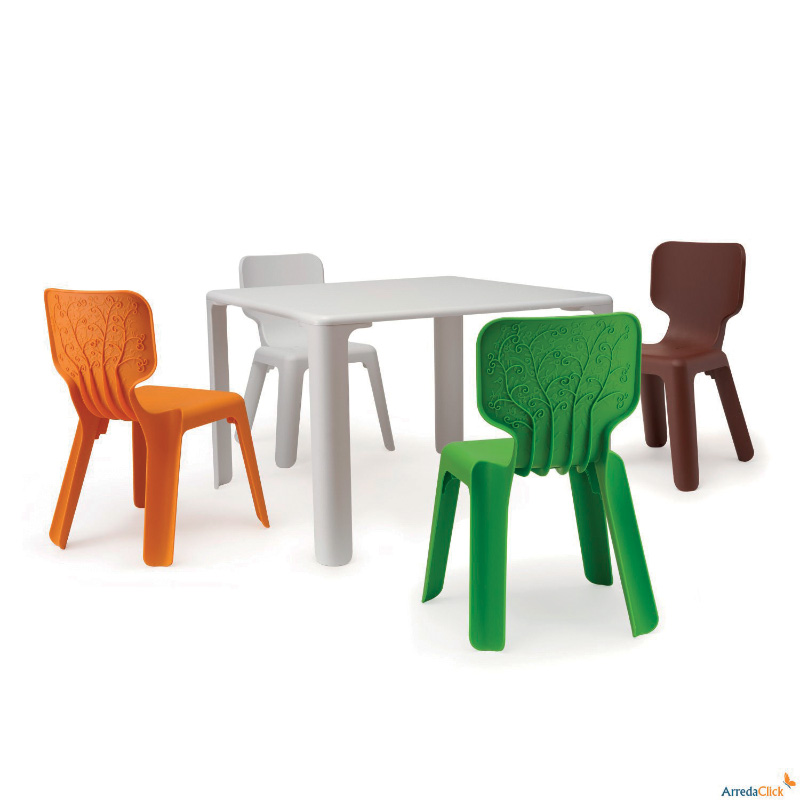 Tsuchinoco
No glue or screws: everything works and is entirely assembled by jointing. The child-friendly green furniture Tsuchinoco of the Japanese designer Masahiro Minami is made of recycled cardboard. The double aim is to teaching children to put their things in order in the dif-ferent spaces the furniture comes with, and becoming familiar with seats and surfaces through a recreational approach. Distributed by Nihon Logipack Co.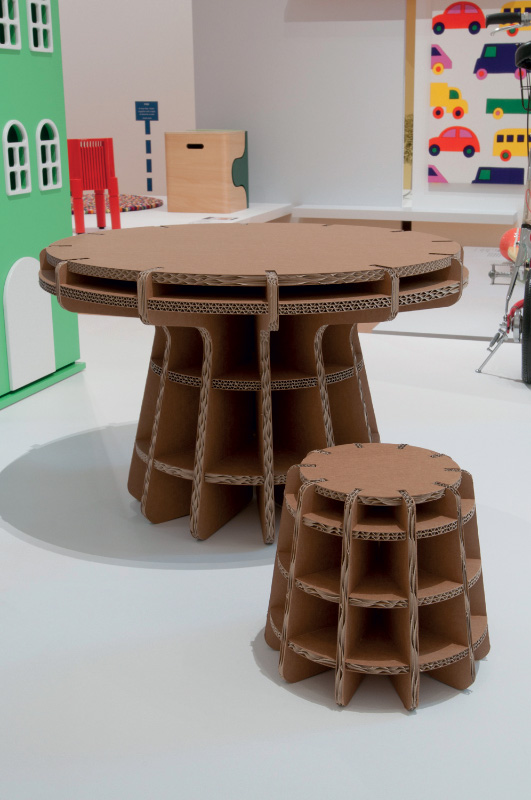 Ted
The Ted lamp made of three-dimensional cardboard combines attention to environmental sustainability with the "emotional" components of an art toy. The result is a funny Japanese manga lamp, customizable in eight different textures. Design by Roberto Giacomucci, for Kubedesign.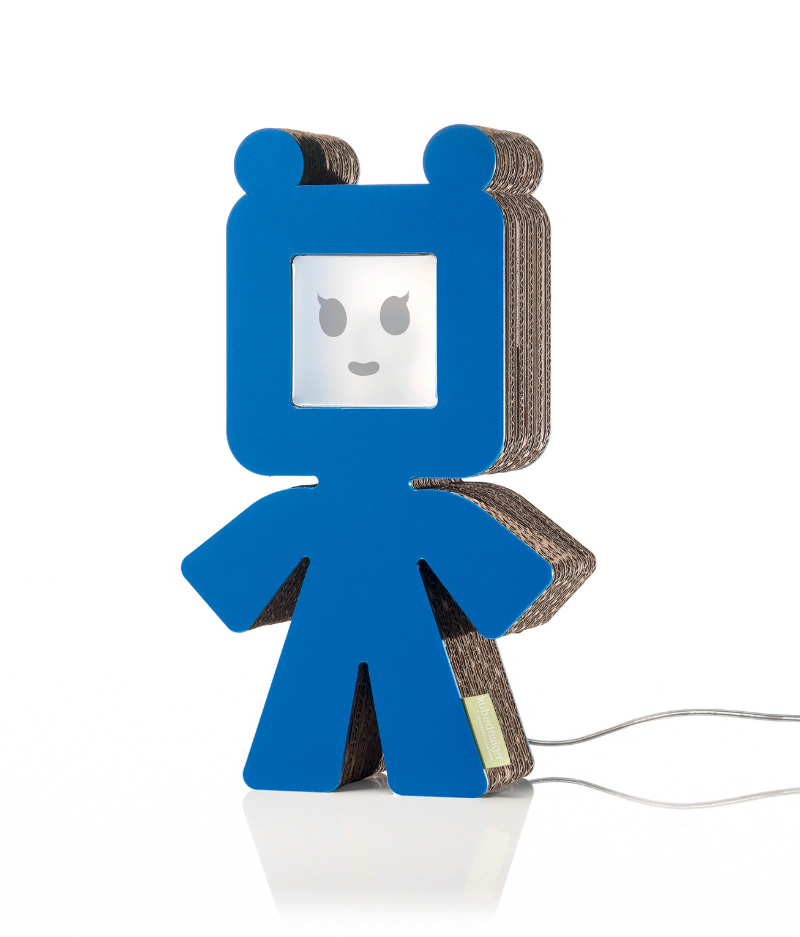 Little Flare
Nice and functional, the Little Flare table is versatile and customizable. What makes the table unique is its four empty and open legs made of transparent poly-carbonate, including boxes to hold pens, paper or toys. Made of MDF, available in two sizes. By Magis