Interviewing Olympic medalist Giorgio Avola and his coach Eugenio Migliore
For Giorgio Avola – foil gold medal – the year 2019 could not start better: he got a winner's spot in Paris and, just a few weeks ago, a gold medal at the men's Foil Fencing World Cup in Tokyo. Additionally, he is now ranked 13thin the "Top 16" of Fencing worldwide. Now his body and mind are projected to the Olympic Games Tokyo 2020. We met him together with his coach Eugenio Migliore, trainer and friend even off the fencing piste.
Giorgio, are you ready to start over from the Tokyo Olympics 2020?
Paris was a huge trial of strength, but the achieved results give us cause to hope that we can arrive at the Tokyo Olympics with peace of mind. We have a solid team and the conditions are right. The excellent results of our last competitions combined with the right spirit make us hope for the best. However, there will be months of intense work ahead of us now.
You are one of the first athletes who won a sport-related scholarship, which allows you to attend Luiss University. How do you cope with these two aspects of your life in the double role as athlete and student?
Giorgio Avola: in the sporting world, they define me as an athlete-student, while at University I'm called the student-athlete. While true that I am experiencing a double career, on the other hand I am definitely dedicating more time to Fencing, since I am doing it at highest levels.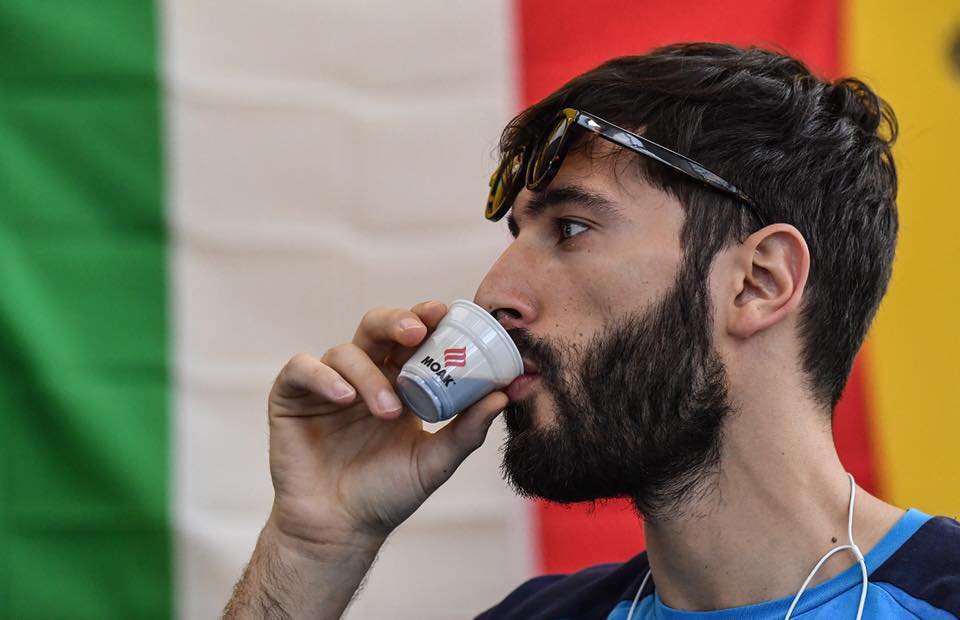 We know you are a coffee lover. Do you drink it before a match? And what kind of drink do you prefer?
Giorgio Avola: actually, coffee is like a life partner to me. I can't do without it. It's a great help, above all since I started to follow my double career. The morning coffee is an essential ritual and the moka pot is sacrosanct. However, when I'm abroad and it's difficult to get a good espresso – I'd do anything not to be without caffeine – I'm also happy with a filter or long black coffee.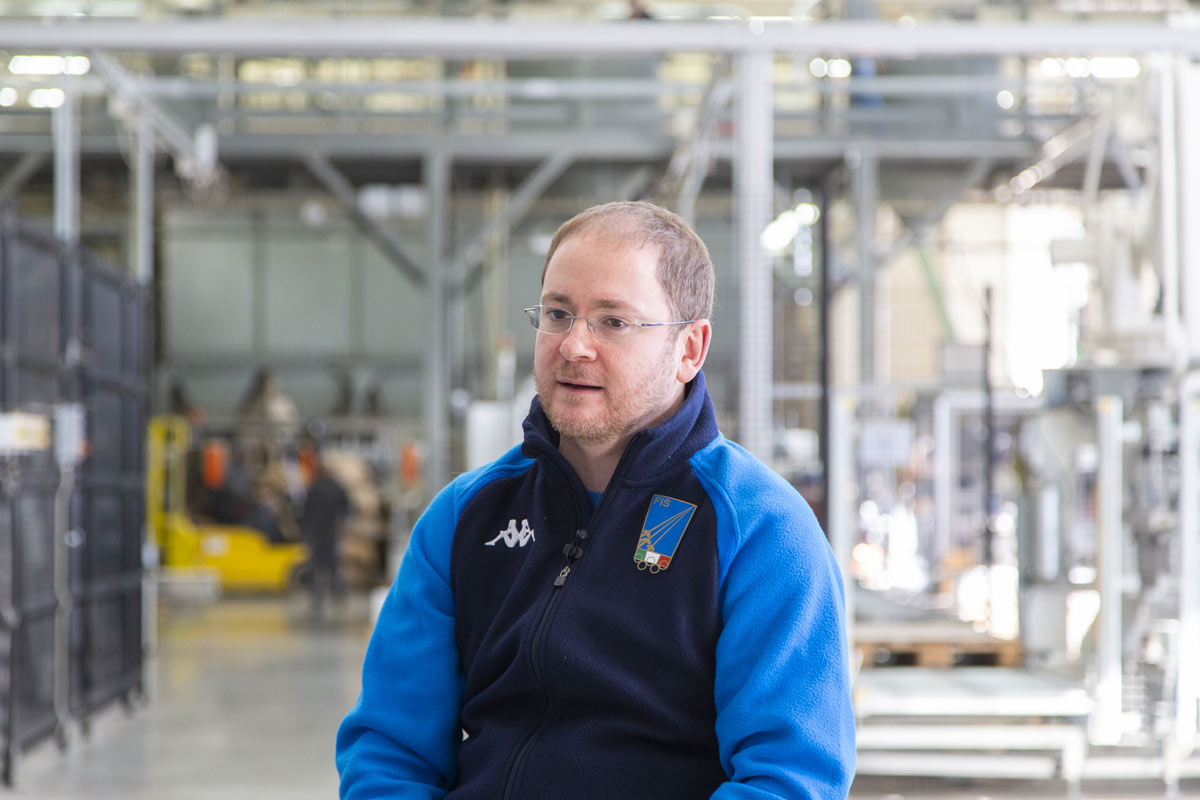 Eugenio, how is the Fencing Team of Modica doing?
I believe that the picture of health of Scherma Modica can be considered based on the events of the past few weeks. While Giorgio and I were in Tokyo and the Italian Team was winning the gold medal, the Pala Moak (sports arena) in Modica hosted the first International Blind FencingChampionship: the Paralympic discipline which had an enormous boost to development in Modica and where, for the first time, four European countries confronted each other with common rules.
How does one become a champion?
In order to become a champ, you definitely need to be talented, to have a natural quality from the outset, but also a lot of work and sacrifice is involved. There's no champion who did not sacrifice hours and hours of his of her life in a training hall.
The advice or a sentence said by your coach that had a positive effect on you and that you hand over to your students, in your role of teacher?
It's an example rather than a sentence: the determination to achieve your goals and actualize those who seem to be just dreams. In his role of coach, Giorgio Scarso has been a great example to me. Not only because of his training role, but for the way he managed to take the "Scherma Modica" to high levels, thanks to his determination and abnegation to work. The message I try to pass on to my students every day? Believe in yourselves to achieve your goals.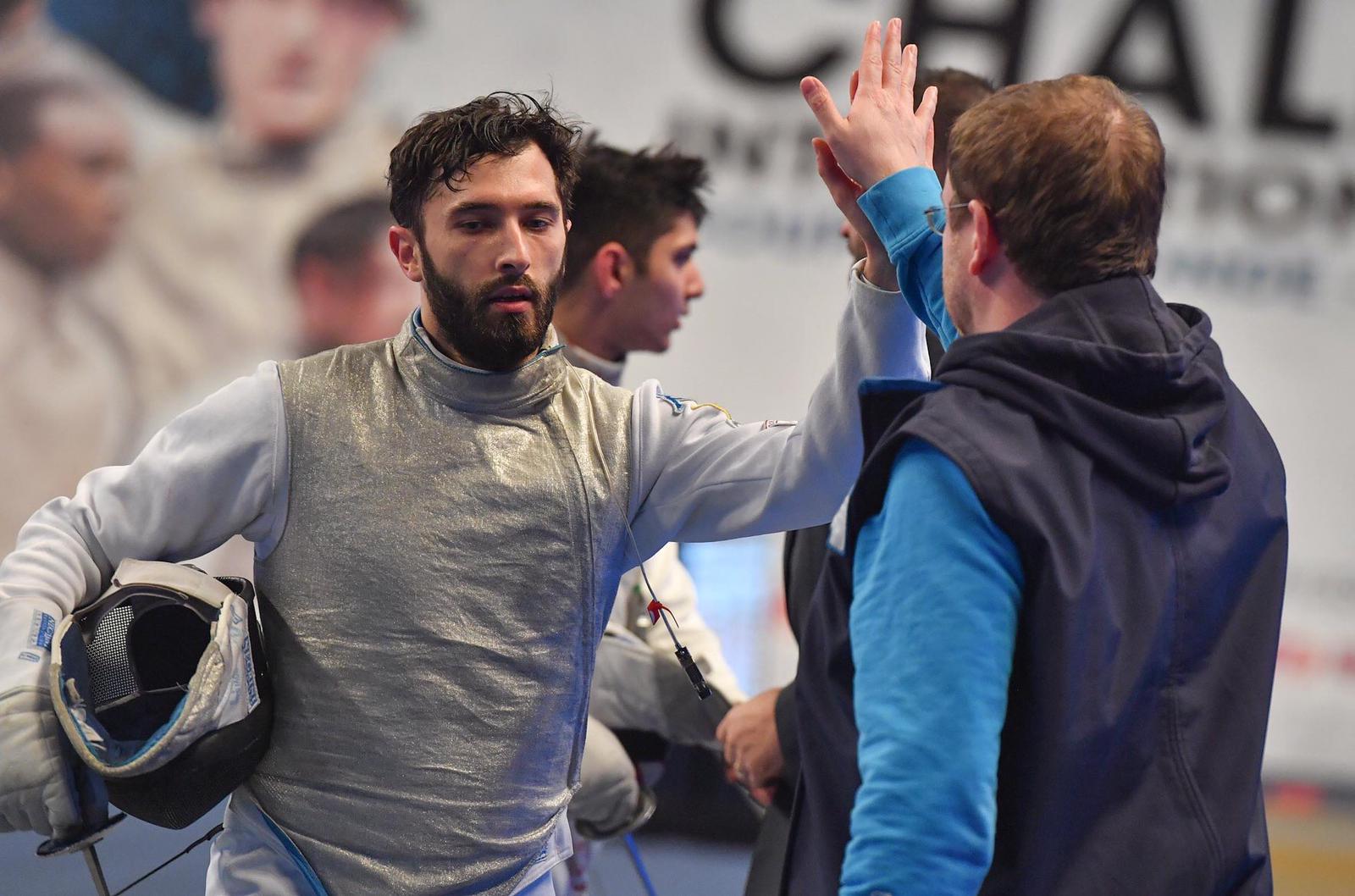 In sport, the relationship between coach and athlete is essential to determine the results of sports performances. How did you relate to each other and what is the right approach one has to have towards the other?
Giorgio Avola: athlete and coach are the expression, the outcome of teamwork. The twenty-year relationship between Eugenio and I goes beyond Fencing. He's been my coach – and also became my life mentor – since I was around five years old.
Eugenio Migliore: Giorgio was only a child when our trainer-athlete relationship started. Obviously, the way we relate to each other has been changing and evolving. In the last twenty years, we have been facing difficulties and misunderstandings but also experiencing moments of great harmony, as it should be. A coach bears huge responsibility towards his athletes. One of his competences is to adapt to each of them, to their different ages and personalities.
Watch the video