A refreshing and thirst-quenching vegan soft dessert – a perfect after-dinner dessert or summer snack.
During the summer months, we prefer putting longer preparations and baked desserts aside and rather choose fresh and easy recipes. One of those is the "gelo", a typical Sicilian pudding available in different flavours, which is always present on Sunday lunch tables.
In this recipe, Roberta Tribastone suggests a coffee-flavoured version covered in a vegan cardamom cream. A tip? Use a cup (a glass cup would be best) instead of the traditional pudding moulds. This dessert is easy to make and can be stored in the refrigerator. Plus, you can enjoy it at any time of the day.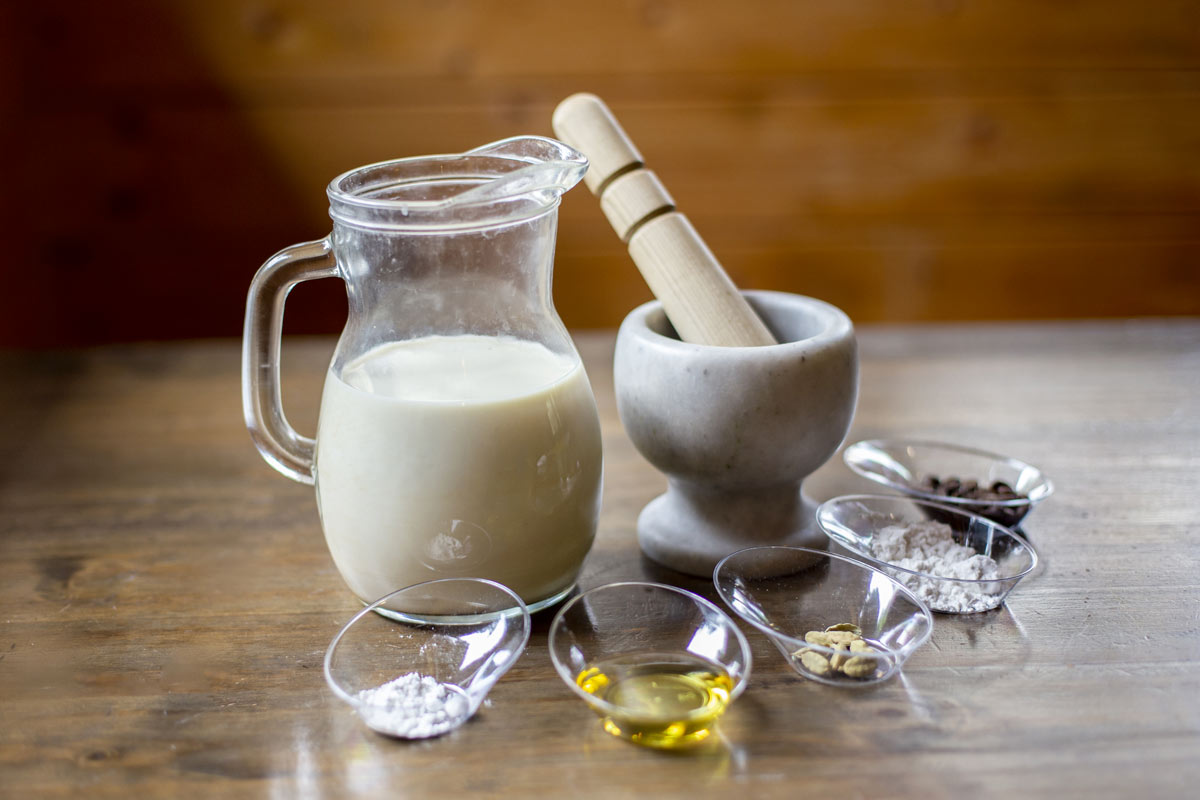 Ingredients for 4 people
for the gelo:
500 ml Moak Aromatik coffee
90 g cane sugar
35 g cornflour
for the cream:
100 ml soy milk
300 ml corn oil
3 spoons of icing sugar
2 crushed cardamom pods
Procedure
Start preparing the cream you'll use to decorate the gelo with. Emulsify soy milk and corn oil in a blender until you obtain a thick cream (picture 1). Then pour into a bowl and gently add icing sugar and crushed cardamom (picture 2). Mix until you have a homogeneous mixture (picture 3).
Prepare the gelo: make 500 ml of coffee with a moka pot (picture 4). Then, pour half of it in a bowl and add cane sugar (picture 5). Use a whisk and once well amalgamated, put the mixture aside (picture 6).
Pour the rest of the coffee and the cornflour into a small pot (picture 7) and put it on the stove (picture 8). Once it reaches the boiling point, add the coffee blended with the cornflour (picture 9). Mix well for a couple of minutes until you have a thick mixture.
The final touch for the composition: pour it into a glass cup until you have layer of about 3 cm. Cover with cardamom cream and decorate with coffee beans and wildflowers (pictures 10, 11 and 12). Leave in the fridge for a couple of hours.