We are a team of creative people, designers and advertisers, who carry out constant research in the field of visual communication and industrial design. We are driven by enthusiasm and the need to create new languages: innovative and versatile projects that are, however, always linked to Moak's identity.
Our strong point is the fact that we experience the company directly, assimilating pieces of information and turning them into strategies. We believe each project should be like a tailor-made suit. An ability we developed over the years and that we spontaneously manage to transfer to our works dedicated to special clients. We love design and research, while we always pay attention not to lose sight of a strategic vision in line with the brand's and our partners' identity and ambitions. We are confident this is the right way to establish long-lasting relations.
For affinity, today we are partner of Aiap (Italian Association for Visual Communication Design) and ADI (Association of Industrial Design).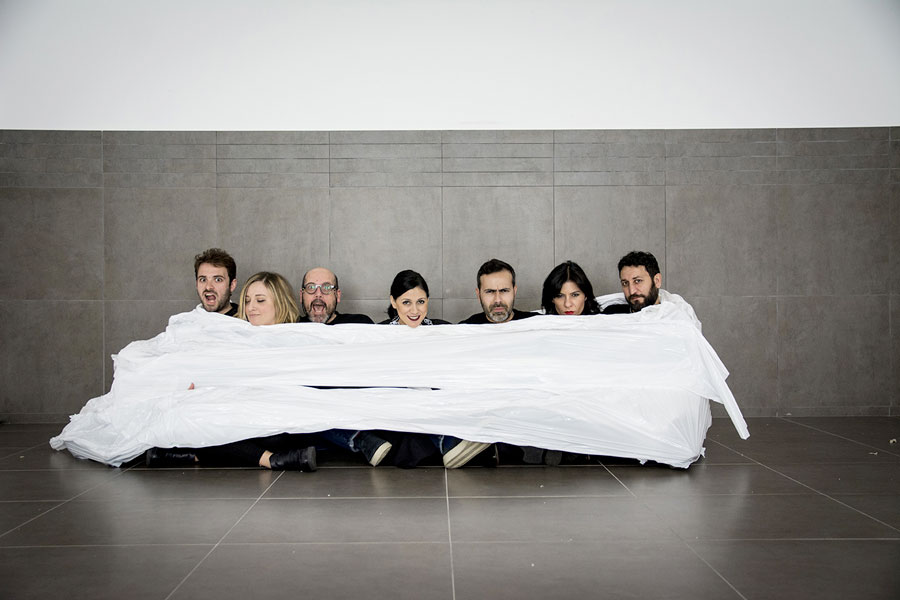 From left: Gianluca Campo, Stella Orlandino, Sergio Iacono, Annalisa Spadola, Marco Lentini, Sara Di Pietro, Paolo Pluchino.
Freelancers: Angelo Ruta, Eleonora Cascone, Alessandro Noto, Deborah Terranova, Gianluca Tela.