After having created a prototype used for car races, the Sicilian team wants to launch an electric car on the market, which can charge with the use of solar power only.
It's called Archimede, runs completely on solar energy and is among the most efficient low-cost cars that have ever been designed. The roadster is made in Sicily – a region that certainly doesn't lack sun – and consumes a little more than a pod coffee maker or a toaster. "Archimede Solar Car" was designed based on a dream of race car enthusiast Enzo Di Bella. The bet was won and the dream came true also thanks to the fantastic team he managed to put together within a few years: friends, volunteers, and 37 students of the Industrial and Technical Institute Enrico Fermi in Syracuse and the collaboration of the department of Industrial Engineering of the University of Catania.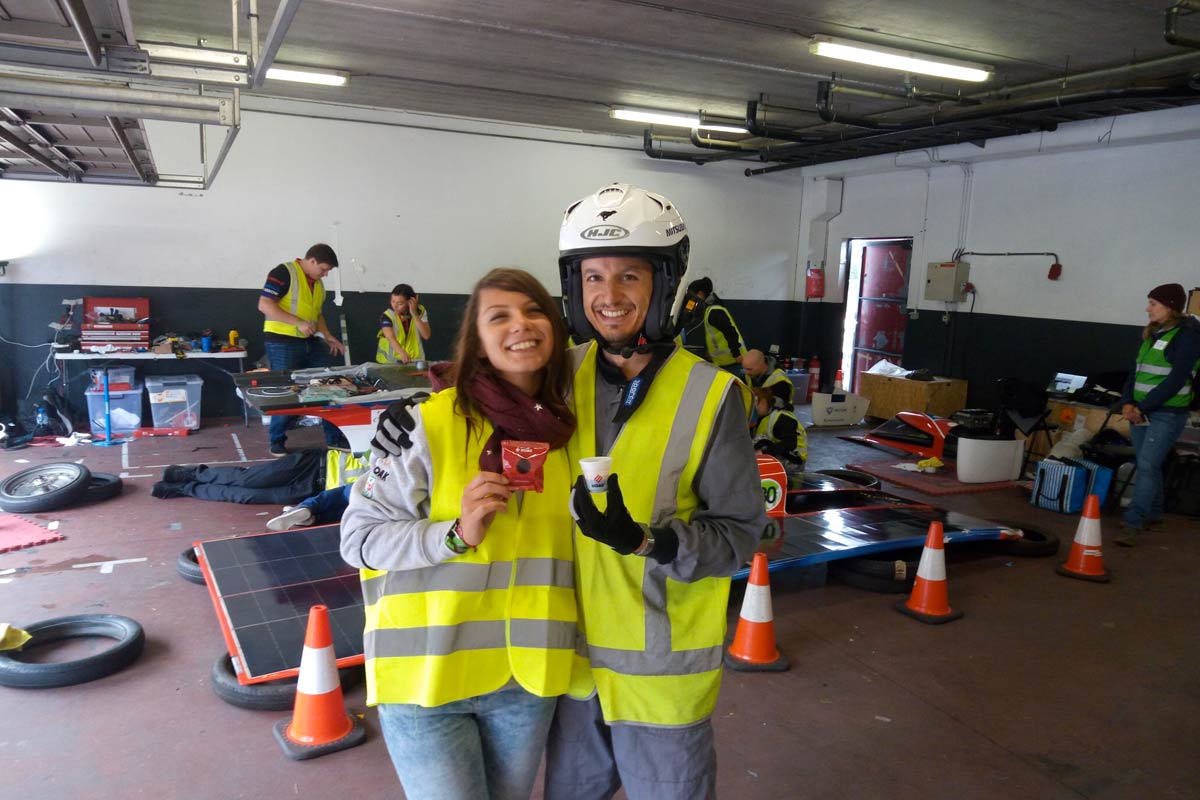 An ambitious project – especially as far as the economic investments are concerned – that some sponsoring companies shared as well. These include Moak, which provides the team with the necessary energy to be able to take on the long working and studying hours. The founder of Futuro Solare, Enzo Di Bella, tells us about this journey towards the future.
How was the project "Futuro Solare" set up?
Thanks to contributions from enthusiasts, engineers, university and high school students, in 2006 we set up the Onlus association. The aim was to test, by means of researches, new energy charging technologies on board of light quadricycles with electric traction by using photovoltaic conversion. That was the beginning of Archimedes 1.0 (picture on top) – the first car by Futuro Solare.
Unlike other solar-powered cars, Archimede 1.0 is a low-cost project, built with a reasonable economic investment. How did you manage that?
In our opinion, eco-friendly mobility has to go hand in hand with a low-cost philosophy. In fact, what differentiates us from other teams is the study and adaptation research of components available in the normal market of electronics and mechanics. The hydraulic dampers, for example, which open the windshield of the solar car, where made with the pistons of Ikea kitchen doors, while the steering gear box was taken from common lawnmowers.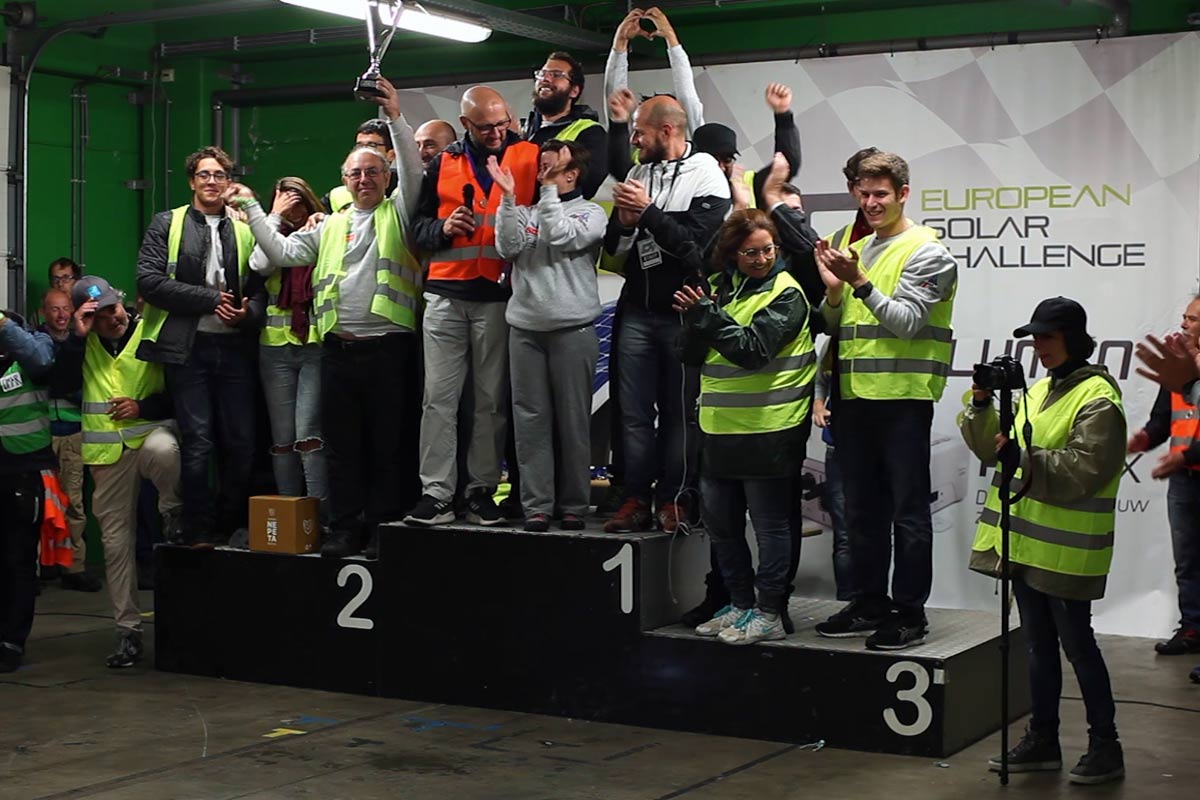 You just recently won the European Solar Challenge, and achieved great results. How did you make the podium?
After the challenge of 2016, last September we took on the European one with a very competitive car. Despite the bad weather conditions and knowing that we had one of the lowest-cost cars taking part in the race, we ranked eighth in the category Challenger. An almost impossible challenge, with which however we also obtained the "Spirit of the event" award. The jury assigns such price to the best team of the race that stands out as for innovative technical solutions and best organization.
You are working on the new project Archimede 2.0: a two-seater city car. What's the state of evolution?
We want to create a solar-powered car that comes closer to the idea of a traditional car. Practicality, liveability and passive and active safety shall not be underestimated. Archimede 2.0 is a mixture of past and present: we fell in love with the refined forms of the fifties and reinterpreted them with a contemporary twist. The new car will consume only 30 W/h per carried person, at a speed of 50Km/h. Moreover, thanks to both the accumulation system and the energy from photoconversion, it will feature an overall autonomy of over 450 km. A remarkable result if you consider that the energy produced by the panels is only 1.2 kW – the same amount a toaster or a pod coffee maker would consume.
Is it still too far to think that we will be able to "charge ourselves" with clean energy one day?
Compared to a decade ago, there is certainly much more awareness of the environmental and energy problems. Many car manufacturers are introducing electric models into their series production, but we are still far from using virtuous cars with an energy management system in order to transport people and things. Actually, our idea is to provide an energetic independence, gained from solar energy only. Indeed, trustworthy studies have shown that if all cars, motorcycles, buses and trucks circulating in Italy went by means of electricity from renewable sources, around 100 million tons of CO2 per year could be saved.