Europe's largest botanical park is situated in Sicily
There is a place where you can regenerate by strolling around orchards and gardens. You'll chance upon fascinating bucolic mazes, walking along terraces that host a small hemisphere of biodiversity. In front of you the sea boasting a warm and humid breeze and behind… just look up and you'll be overwhelmed by the volcano mountain. This glimpse of paradise is at the Radicepura Botanical Park located in Giarre (CT), Sicily – Europe's biggest one boasting more than 5000 plant varieties.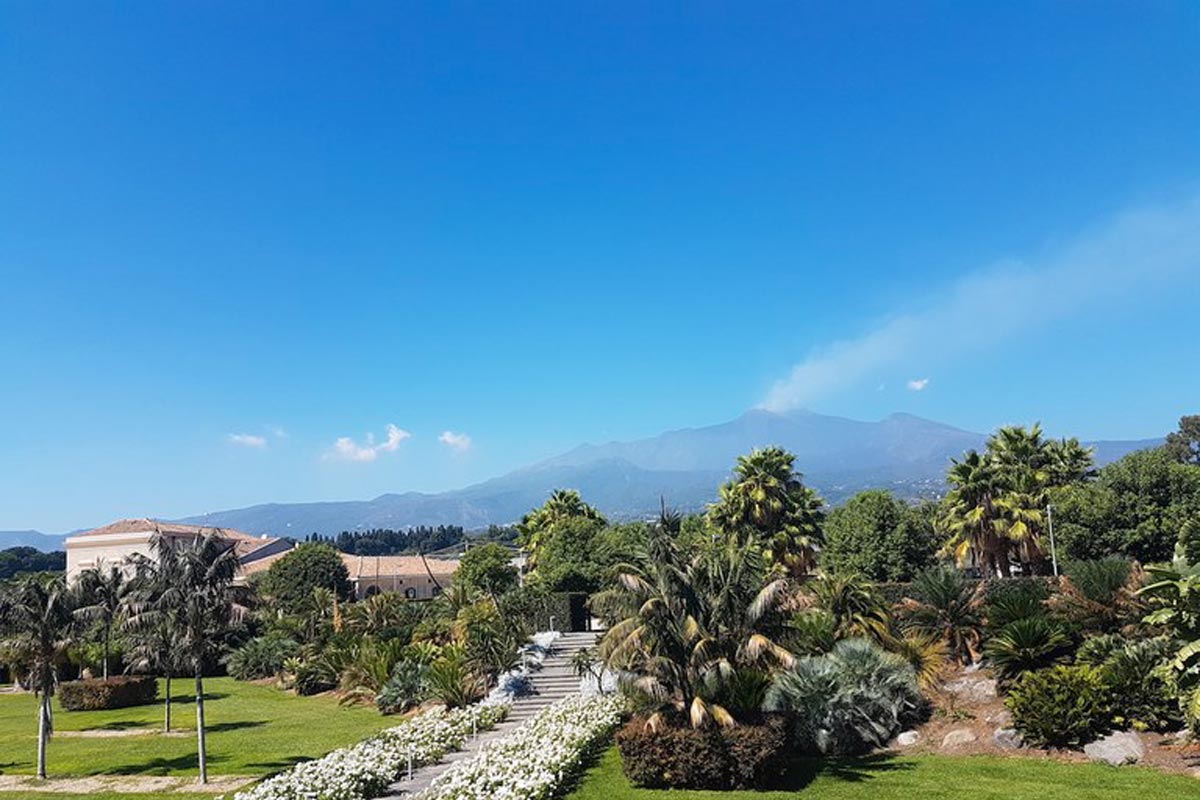 Aim of the Faro family was to make such space accessible and explorable even to those who are not acquainted with plants. Thanks to the Radicepura Garden Festival – the first international event in the Mediterranean Basin dedicated to garden design, promoted by the Radicepura Foundation – the space is now seen as a real cultural heritage.
Its second edition was launched on April 27th. 14 gardens and 4 artistic installations set up by major protagonists as well as young designer can be visited within a timeframe of six months (until October 27th).
In fact, at Radicepura plants are not only cultivated to be sold and exported: they also act as architectural elements, adorning open spaces where one can regenerate, relax and have fun. A place where you can nourish yourself with pure oxygen, allowing yourself to be inebriated by mixtures of scentsemitted by plants from all over the world.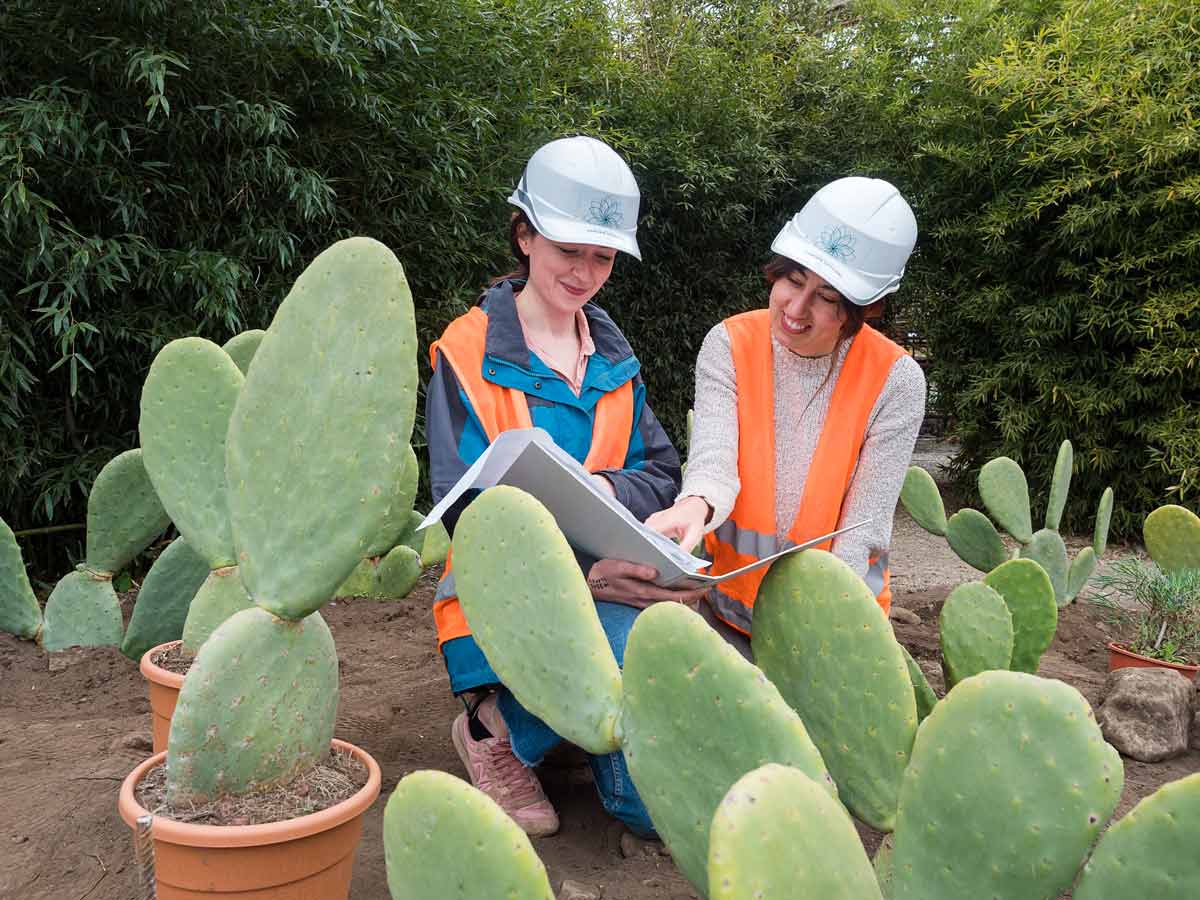 It is no coincidence that the topic of this edition is connected to "Productive Gardens". In other words, how natural spaces are more and more becoming the new habitat to be rediscovered and experienced at 360 degrees. For example the "Carmine Catcher": the garden by Anna Rhodes (landscape architect) and Clare Flatley (ceramic and glass artist) thanks to the contribution of Moak(which has been partner also in the previous edition).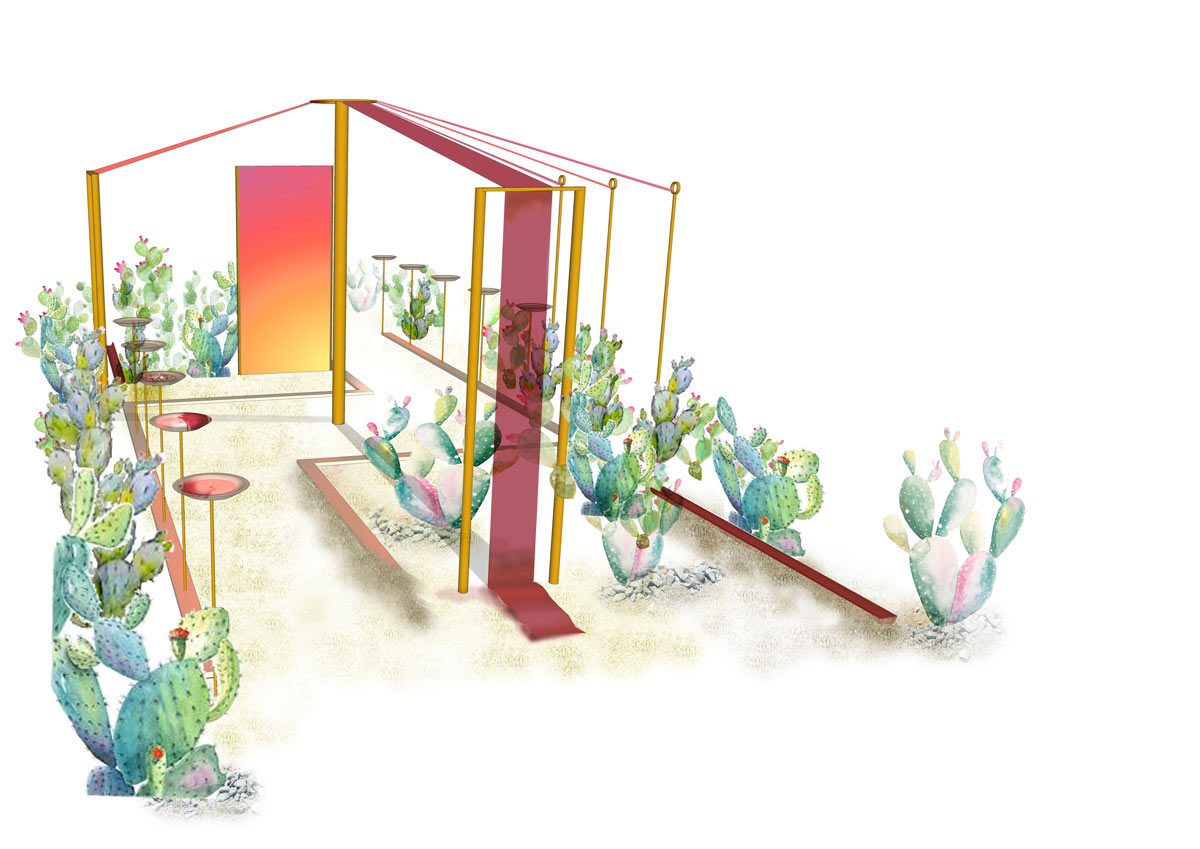 This project expresses the value of a colour – carmine red– which is naturally produced thanks to the extraction of the colour from the dried body of the cochineal scale. This very same red distinguishes the Moak brand designed by Bob Noorda, but is also an ancestral symbol of strength and boldness. Values that have strengthened and pushed Sicilian businesses (such as Moak and Piante Faro) to open up to the world without eradicating their roots from their region.
The garden's structure invites visitors to walk in an agricultural setting through rows of prickly pears, with fabric hung beneath them, which are inspired by the dyeing processes. Next to it, there are enamelled vases with their various shades of red represent the precious ground product and the various shades that can be obtained. The carmine red bowls, on the other hand, invite visitors to stop and reawaken the desire in a world in which images on social media are flattening every attention.
Worthy of mention are the works of two great names of international landscaping. For the 2019 edition, Antonio Perazzi and Andy Sturgeon have created two site-specific gardens. Home Ground and Layers (see pictures above) each measure more than 300 sq m. In addition to the 10 gardens created by young landscape architects – selected thanks to the international Call4Ideas announcement – the 5 art instalments of the past edition can be also visited.
For information on tickets and opening hours, click here.
For scheduled events and workshops click here.
Tel. 095 964154
www.radicepurafestival.com