An interactive menu to break down cultural barriers between China and Italy, but also other countries. The idea came from two young Italians

.

It might have happened so many times: there are tourists in your restaurant, and you have to explain the menu in a foreign language. Maybe you even manage to translate single ingredients or international dishes somehow or other. However, we often erroneously take for granted that a mere translation is enough for the others to understand every piece of information of the dish. Giuliano Vita and Marco Simonini thought about it. They came up with Dishcovery, a platform that translates and narrates (this is the real added value) restaurant menus in any language.

A virtual waiter, which could be incredibly helpful, as well as a waiter in the flesh, who welcomes us and serves us with a smile. How? Dishcovery is dead easy: once the menus have been translated, they are converted in digital version and connected to a QR code. Restaurant owners can then provide this code to their clients. Hence, people just have to scan the code with their smartphone to access all information regarding the menu, which will be displayed in the language set on the mobile device.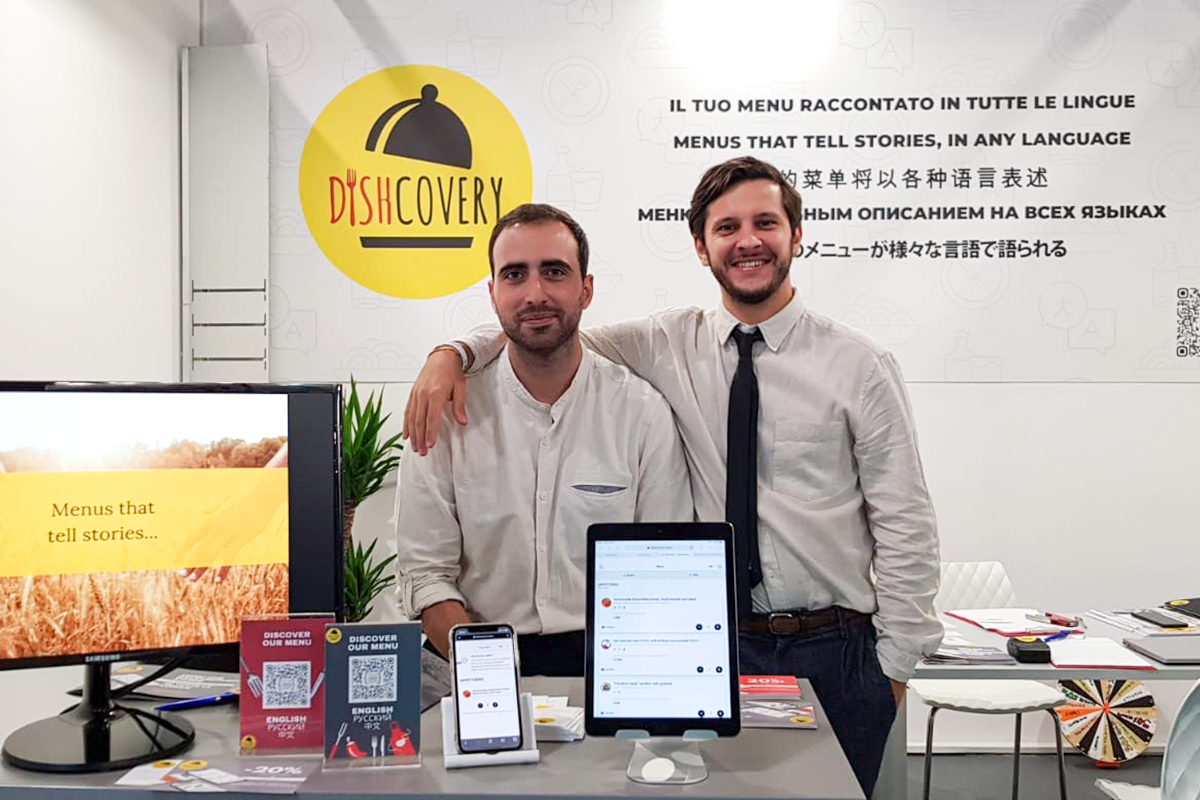 "Marco and I – Giuliano tells – met in China as we both worked for an agri-food business. Being Italian, we obviously noticed some criticalities. For example, if you tell a Chinese tourist that one of the ingredients in the menu is mozzarella (马苏里拉奶酪, Mǎ sū lǐlā nǎilào), that's not very useful. It is as if Italians would travel to China and read the translation of their famous dish "狮子头", as "lion head". It clearly is no lion head, but rather a meat ball. Hence, we thought that giving tourists the opportunity to discover details of local culinary traditions could be a way to reduce the distance between cultures and make guests feel at home".
Giuliano and Marco jotted down their first business plan in July 2017. In April 2018, Dishcovery srl was officially set up in Modena. The service is already working in more than 300 restaurants, including several points of sale of the Autogrill group, Red Feltrinelli and of the Areas group.
Aim of Dishcovery is to change the way tourists face their culinary experiences abroad. Indeed, if you access the platform, the menu is narrated: from the preparation of the dish to the history of ingredients, including also suggestions on wine or beer pairing.
You can find all information on their website. And here you can watch a short video that explains how it works.