Moak protagonist at the International Hospitality Exhibition held on October 18-22 in Milan.
At Host 2019, the International Exhibition dedicated to the hospitality industry, Moak comes forward by highlighting its distinguishing marks: culture, innovation and contemporary communication.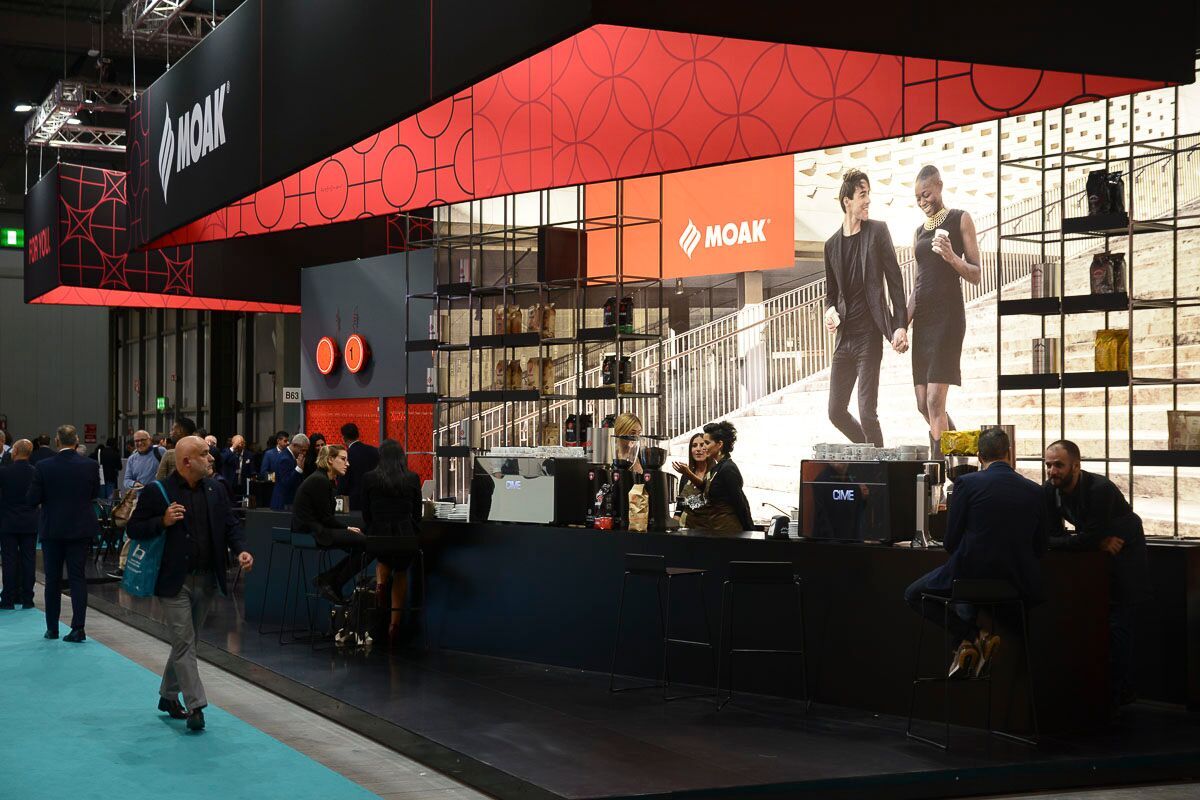 Booth 63 in hall 18 is a place representing Moak's research hub. Red and black elements emphasize the visual territory of the brand, featuring a communication style that speaks an incredibly contemporary language.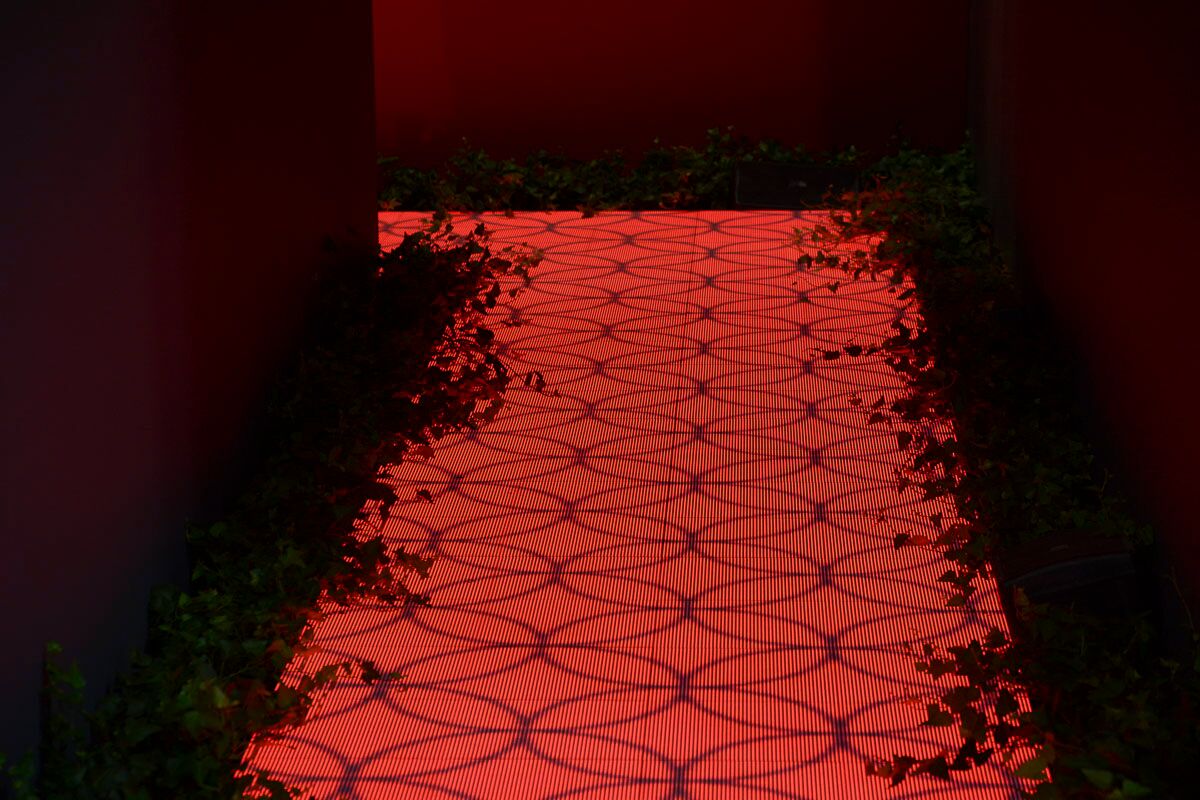 Visitors are be accompanied through a coffee experience via a multimedia tunnel. A walking trail between virtual and real world, with stages in the continents where coffee plants grow, which Moak carefully chooses and accurately blends for each type of single origin.
At the end of this tunnel, there is a tasting area where guests are able to taste the different kinds of coffees: from the Moak blends (the Colonial, Aromatik and Essential lines) to the new Columbian specialty coffee coming from plantations that are closely monitored and uncontaminated: Ladera del Tapias (Gesha variety) and Pioresnada Moka Natural (Mocha variety). Two refined Arabica qualities selected and roasted by Marco Poidomani, two-time Italian champion of Coffee in Good Spirits, who enhances the blends by using different extraction methods. Even the single origin line was expanded with five Arabica varieties in 1kg packages: Ethiopia Limu, Costa Rica SHB, Colombia Supremo, Honduras SHG, Brasil Santos NY2 and Perù MCM.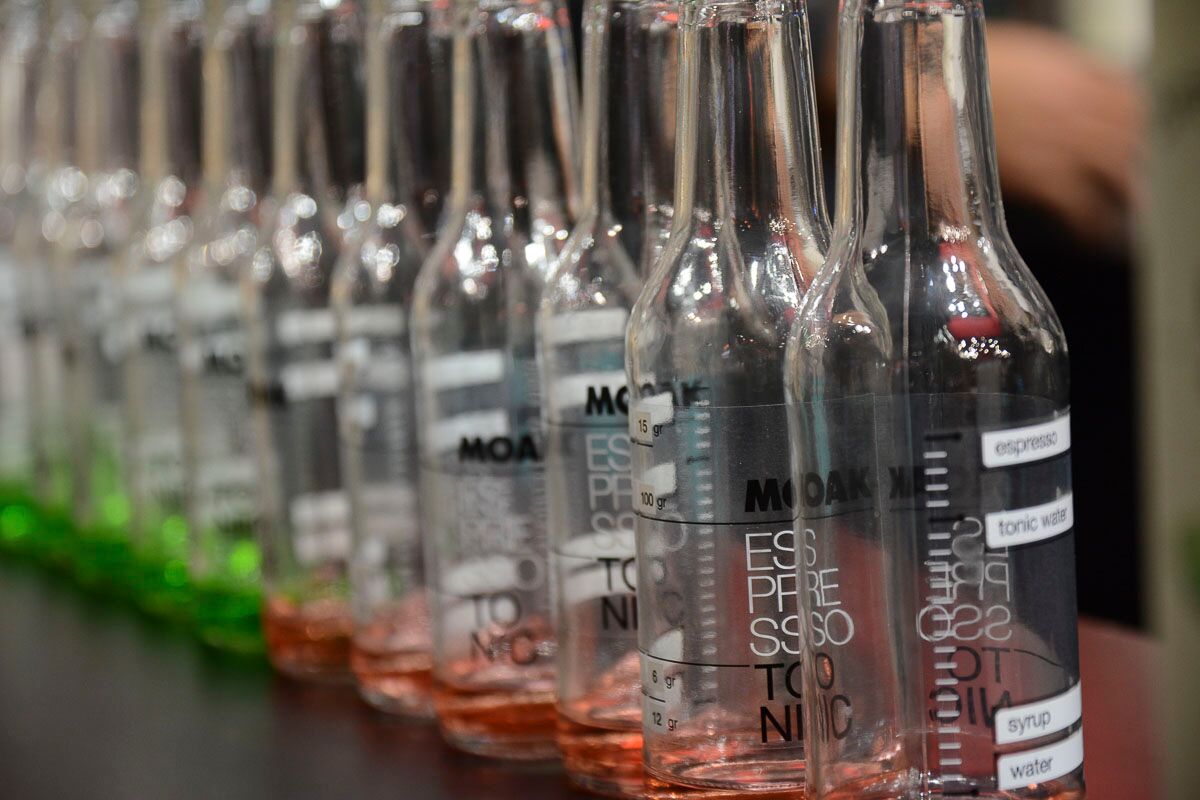 Moreover, the half-litre espresso tonicmini bottlesare introduced. Freshly made and featuring different flavours, and cooled with the blast chiller rather than ice.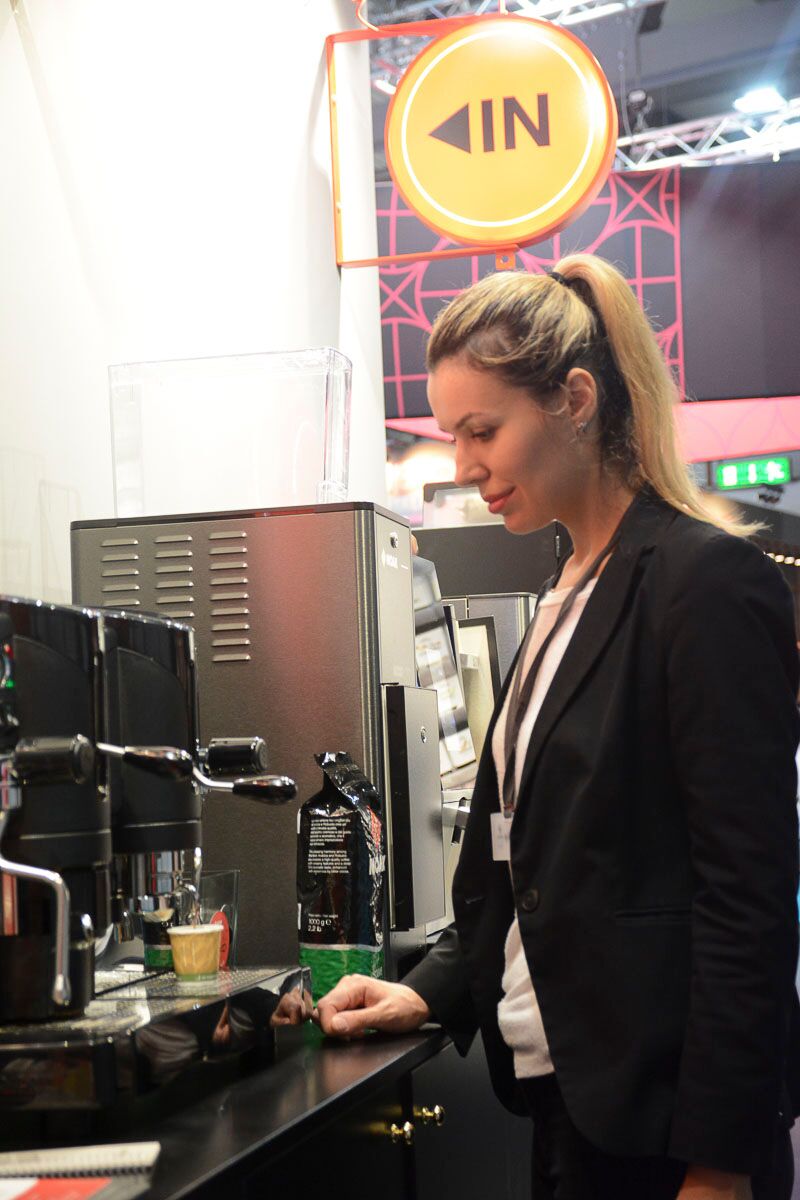 At the international event dedicated to hospitality, Moak also aims for the hôtellerie world with a project dedicated to hotels and accommodation facilities, where coffee is not just considered a drink served for breakfast, but represents a real cult involving guests and foodie-travellers. The project includes a room servicesolution in capsules and pads (in six different blends) as well as full-automatic coffee machines – from espresso to filter – with integrated coffee grinding system, which allows to always have a fresh and high-end product.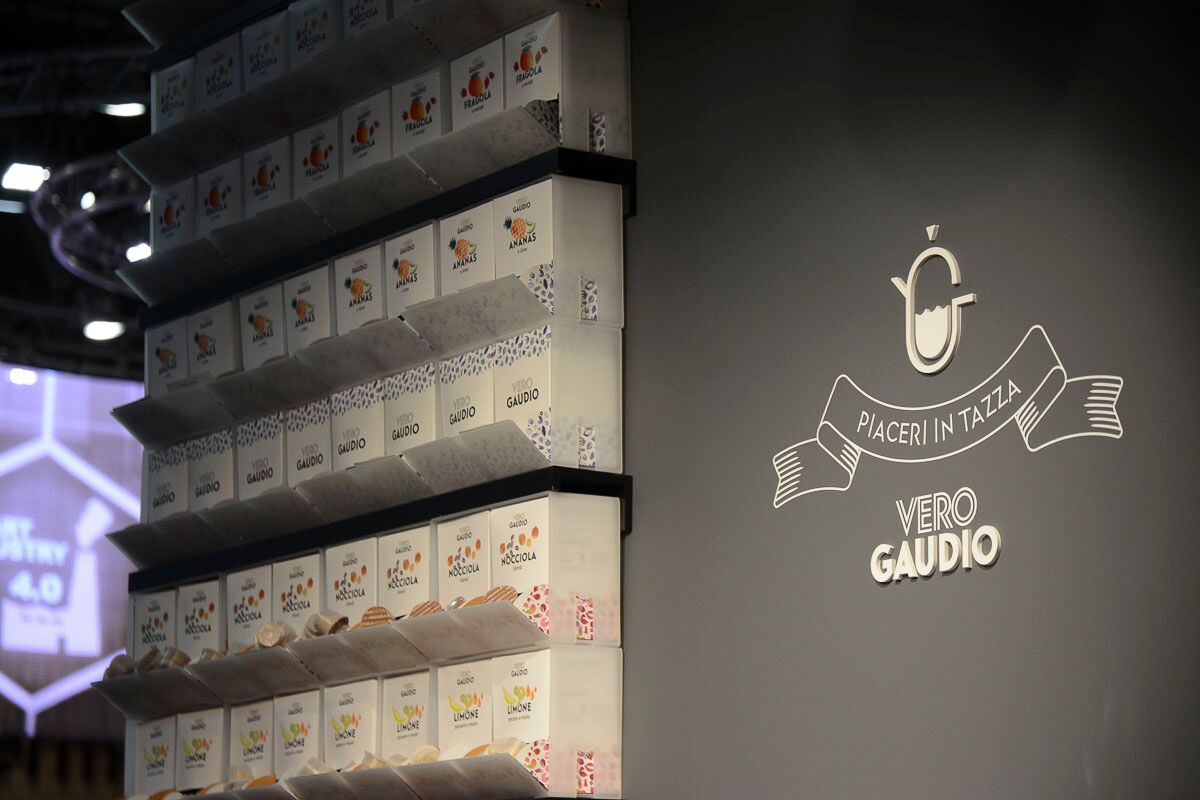 An additional latest product the new Vero Gaudio drink mix line. A first preview within the Moak booth.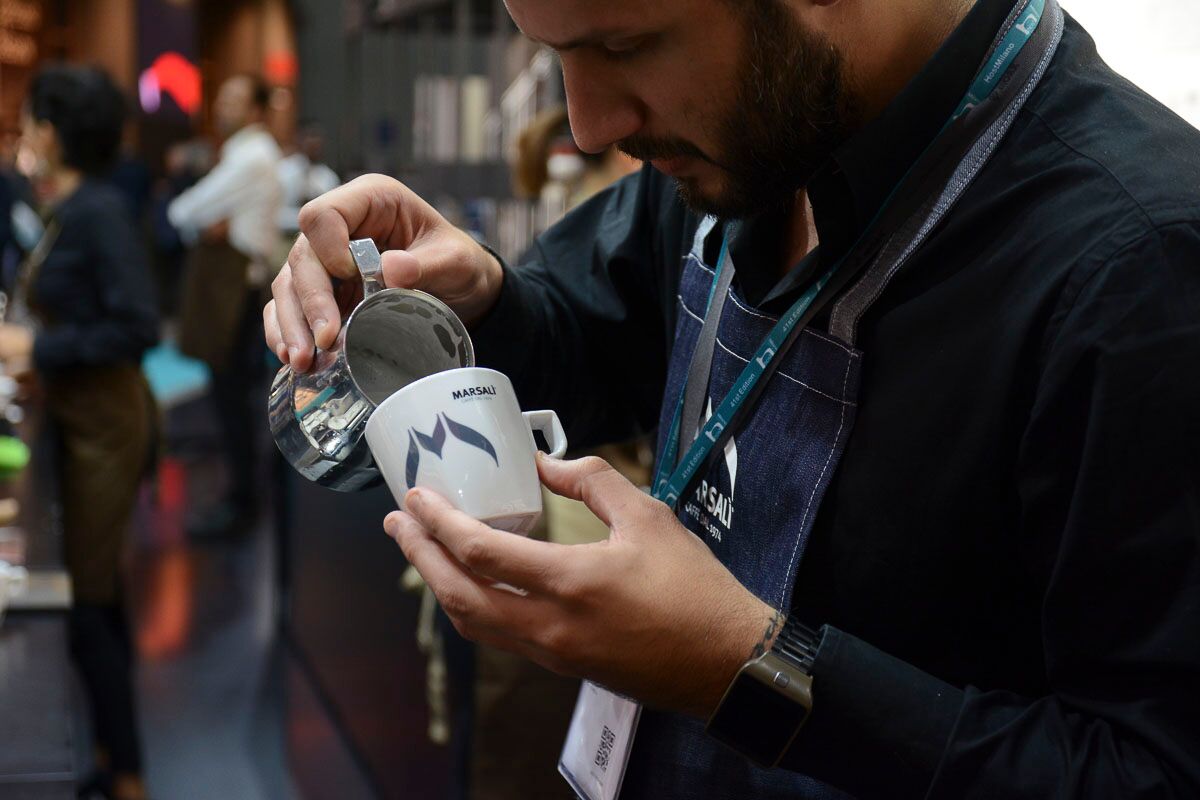 Space is also given to Marsalì, the other brand of the Coffee Company, which shares Moak's same philosophy and introduces itself onto the market with top quality blends that are rich in history and tradition.