On the occasion of the World Book and Copyright Day, "Leggere:tutti" organizes a live-streaming session with writers, actors and directors. Moak will be also present.
World Book and Copyright Day is celebrated every year on April 23rd. On the occasion of "the celebration of Saint Jordi, day of exchanging books and roses", the monthly magazine Leggere:tutti has been organizing "A Ship of Books to Barcelona" for the last 10 years. The literary ship should have sailed off on April 21st, going from Civitavecchia to the Catalan city. Unfortunately, due to the coronavirus outbreak, the trip was cancelled. However, those interested can still "navigate between books and words". In fact, Leggere:tutti asked all protagonists that should have attended this year to join a live-stream session.
On Thursday, April 23rd, from 10 am to 8 pm, people can take part in book presentations, music exhibitions and theatre performances via skype or the YouTube channel. The theme is composed of three key words: "Collaboration, Solidarity, Gratitude".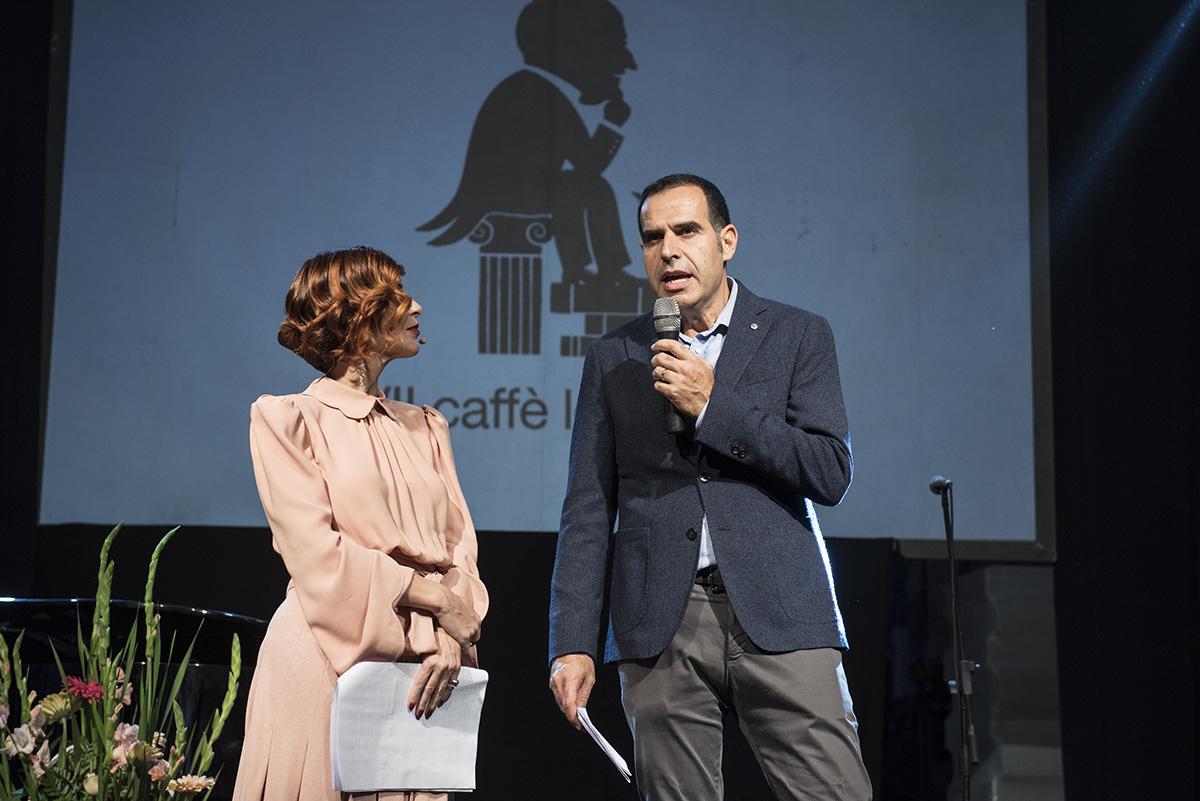 Moak is once again supporting the cultural event, and will join the live stream. Alessandro Di Salvo, coordinator of Caffè Letterario Moak, will present the 19th edition of the competition – which call is already open – to the audience of Leggere:tutti.
The protagonists
Eraldo Affinati, Viola Ardone, Paolo Ambrosini, Antonio Aprile, Allegra Bartalucci, Olivia Belli, Renato Bernardi, Annarita Briganti, Valerio Calzolaio, Massimo Carlotto, Ascanio Celestini, Katia Colica, Claudio Damiani, Maurizio De Giovanni, Stanislao de Marsanich, Oscar di Montigny, Antonello Giannelli, Pietro Greco, Giordano Bruno Guerri, Veit Heinichen, Mimmo Locasciulli, Pierluigi Lopalco, Gino Manfredi, Stefano Mantegazza, Giusy Mantione, Giuseppe Marchetti, Melania Mazzucco, Peppe Millanta, Carlo Ottaviano, Fabrizio Paterlini, Telmo Pievani, Plutonium Baby, Roberto Riccardi, David Riondino, Eugenia Romanelli, Valerio Rossi Albertini, Carlotta Rondana, Donald Sassoon, Gaetano Savatteri, Silvia Scapinelli, Maurizio Serra, Peppe Servillo, Marco Spagnoli, Simona Sparaco, Emanuele Trevi, Valerio Varesi, Andrea Vitali, Massimo Zamboni, Giorgio Zanchini, Voci nel Deserto.
Here's the full programme.
How to take part
Authors will be able to answer questions received by e-mail, on WhatsApp and via WhatsApp Audio.
Moreover, by sending an e-mail to info@leggeretutti.it, you'll get news and information about any change of plan. You will be able to reserve copies of books with the author's inscription.
For more information, contact Leggere:tutti, Phone +39 06 44254205, info@leggeretutti.it www.leggeretutti.it