Read here how to prepare the traditional tart from Mantua without butter.
Sbrisolona is a typical crumbly cake from Mantua. The original recipe requires eating it in chunks rather than in pieces. It is easy to make, keeps well for several days and can be a healthy alternative to your children's snacks. Roberta Tribastone re-elaborated a vegan version without butter, and adding a delicious hazelnut and coffee cream filling.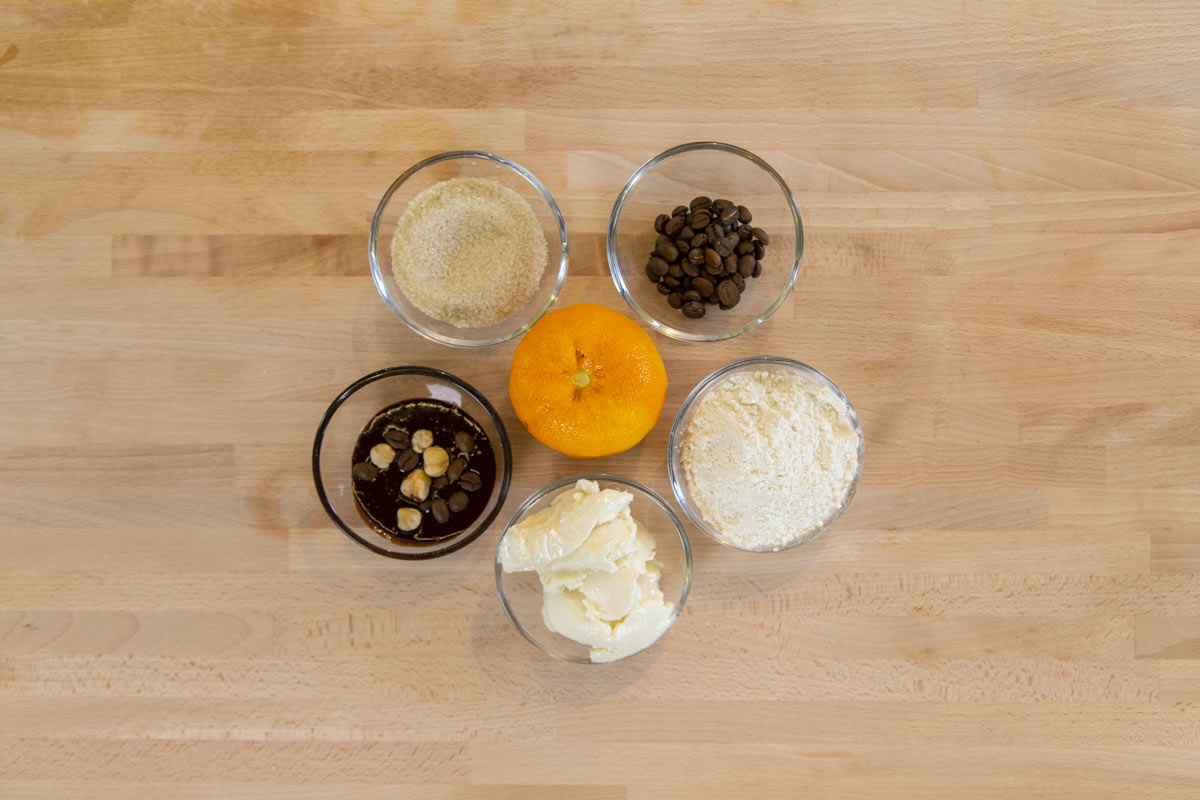 Ingredients for 4 people
– 200 g soft wheat flour
– 100 g margarine
– 50 g brown sugar
– grated orange rind
– 25 g water
Procedure
Put all ingredients in the kneading machine (picture 1) until you obtain a smooth dough. Leave to rest for about 30 minutes in the fridge. Meanwhile, grease a mould with margarine and then transfer a first layer of the crumbly and coarse dough on the cake tin and distribute evenly. Pour about 4 tablespoons of chocolate and coffee cream onto the middle of the mould (click here for the recipe of the cream) (picture 2).
Put a second layer of mixture on top of the cream, in order to cover it (pictures 3-4).
Bake the tart at a temperature of 180 °C until golden brown on the surface (picture 5). If you wish to prepare small crumbly tarts to be used as snacks for your children, just put the dough into smaller moulds (picture 6).
Watch the video