Tasty and healthy vegan Nutella – good for your mood, health and palate.
Since Nutella has been labelled as being rich in calories and not so healthy, it is more and more being replaced by other spreads. However, it only takes six ingredients and ten minutes to prepare it at home. Roberta Tribastone added coffee to enhance its taste. You may use it as a spreadable cream or to decorate cakes and crumbles, but also just serve it as a dessert in small bowls. Try yourself… to the benefit of taste and health!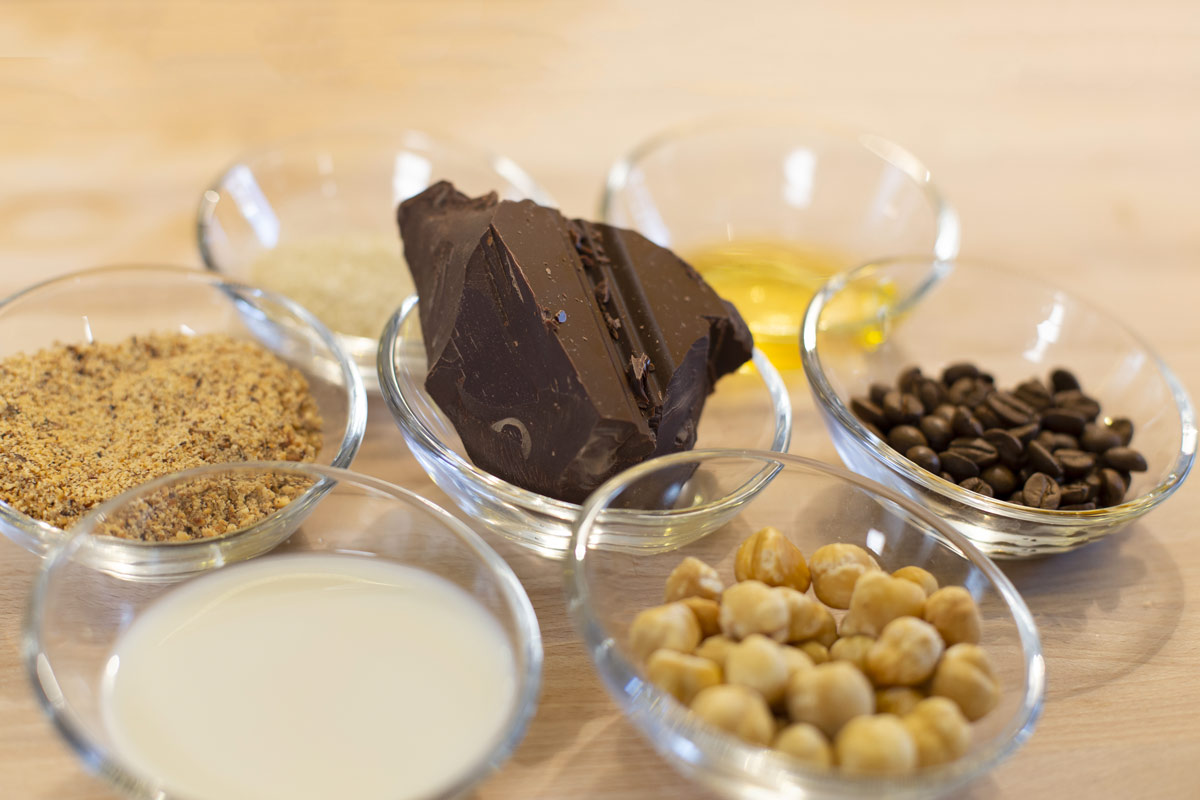 Ingredients for a small 400 g jar
– 90 g roasted hazelnuts
– 150 g 70% dark chocolate
– 50 g brown sugar
– 90 ml soy milk
– 50 ml espresso coffee
– 1 tablespoon of corn oil
Procedure
Cut the dark chocolate into flakes (picture 1). Blend the hazelnuts and the brown sugar with a stand mixer (picture 2). Prepare a cup of coffee (picture 3) and put it in a bain-marie together with the soy milk and chocolate (picture 4).
As soon as you get a uniform mixture, pour everything into stand mixer and add sugar and minced hazelnuts. Homogenise the whole mix by adding also the corn oil. Blend for a few more seconds, pour the cream into a jar and seal it hermetically (pictures 5- 6). The Nutella has to be stored – even outside the refrigerator – in a can, which was previously sterilized by boiling. It can last a month when sealed; once opened, it should be consumed within a couple of weeks.
Watch the video