Sicilian excellence also a protagonist at the food and wine convention.
On the occasion of its 15thedition, the Identità Milano 2019 convention directed the best of the food and wine sector towards itself. Main theme of the event held from March 23rdto 25thwas "The Human Factor – Building New Memories.
Out of the high number of appointments, the one with Massimo Bottura(picture on top), best chef in the world, of the Osteria Francescana in Modena is worth mentioning. "I believe – he maintained – that in 2019 a chef is much more than just the sum of his or her recipes. Our restaurants are like Renaissance workshops where we produce culture, generate knowledge, and open awareness."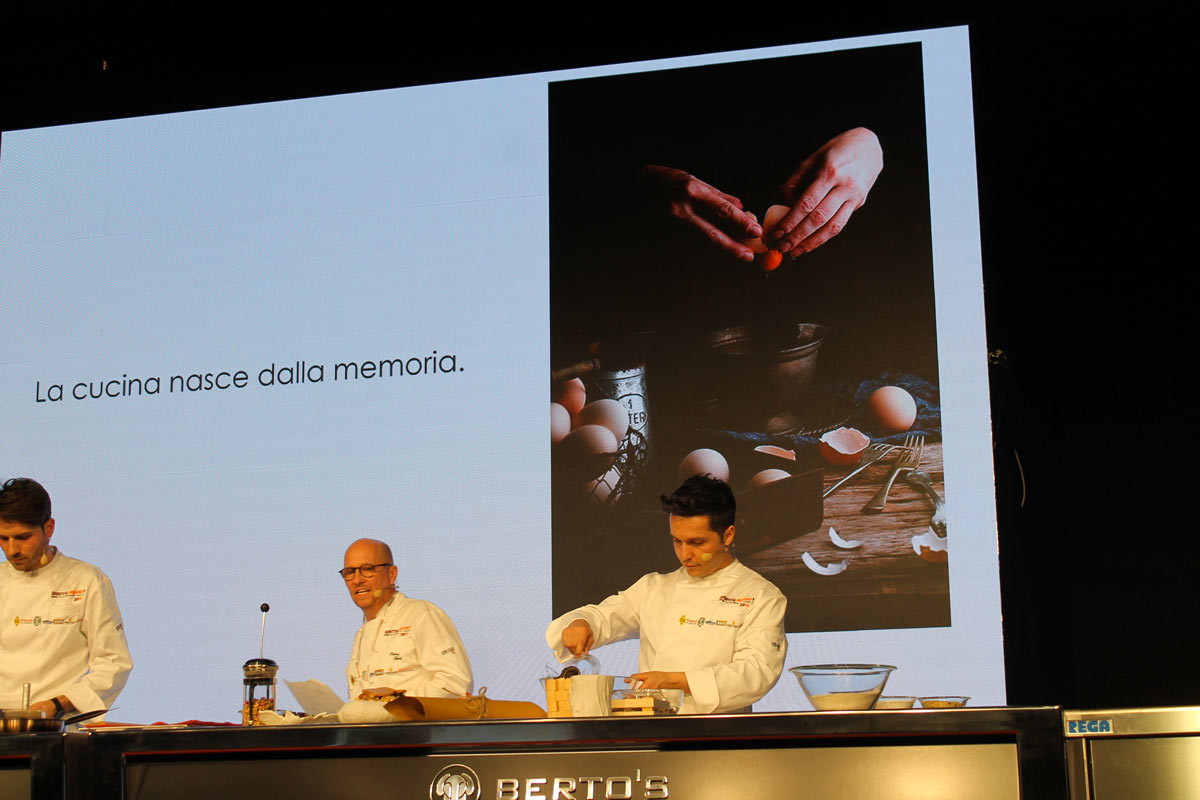 From the top chef in Italy (and worldwide) to one who made of Italy his home: Heinz Beck, three-Michelin-starred chef of restaurant La Pergola in Rome. His executive Giovanni Solofra(picture top right) joined him on stage. The Michelin-starred chef masterfully directs the kitchen of St. George Restaurant in Taormina. "When I arrived in Italy– said Beck – I had to reconsider everything I had done before. I understood that one always has to be open to innovation, but follow one's own instinct rather than trends."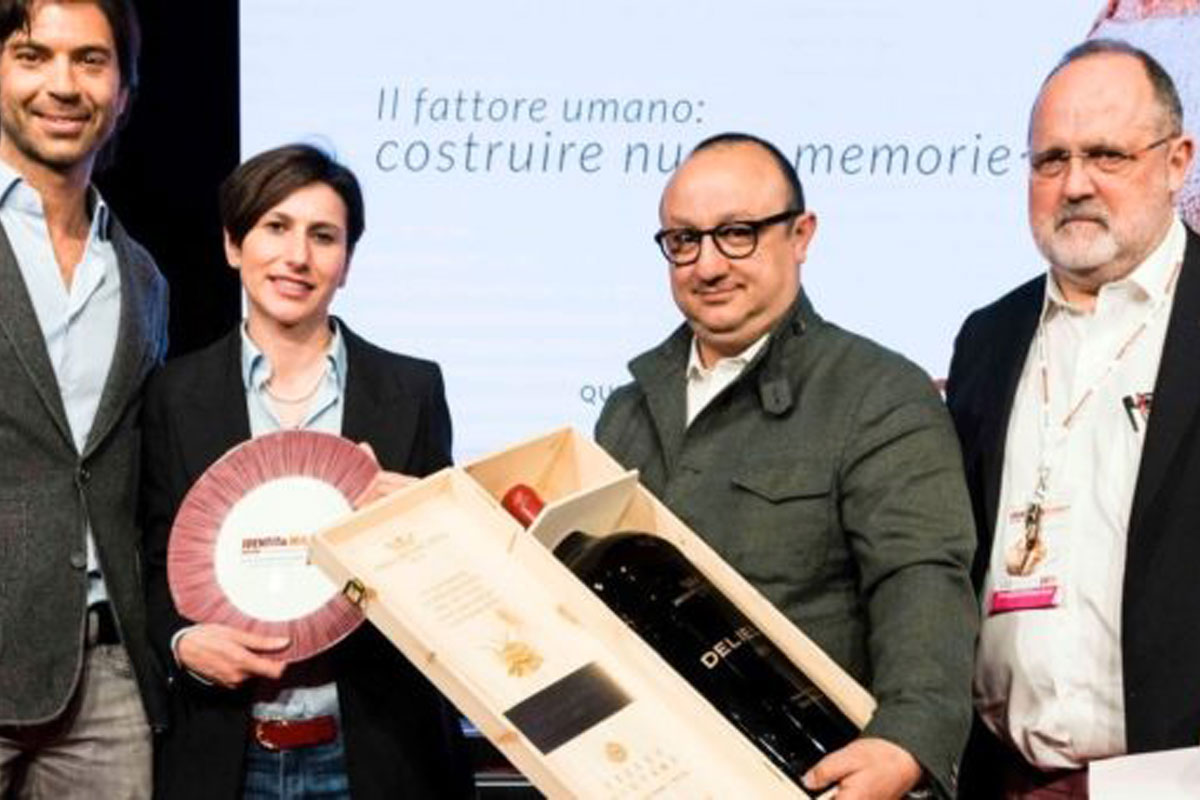 Even Sicily expressed its excellences on the Milanese stage. Ciccio Sultano, two-Michelin-starred chef of the restaurant Il Duomo in Ragusa, was awarded the "Artigiano del Gusto" prize. "I would like to thank Francesco Zonin and Identità Golose, but above all my suppliers: those who work the land to those who breed"– said Sultano. "I particularly like this award, as it reaffirms the bond between those who cook and those who provide the ingredients for us to start preparing great dishes."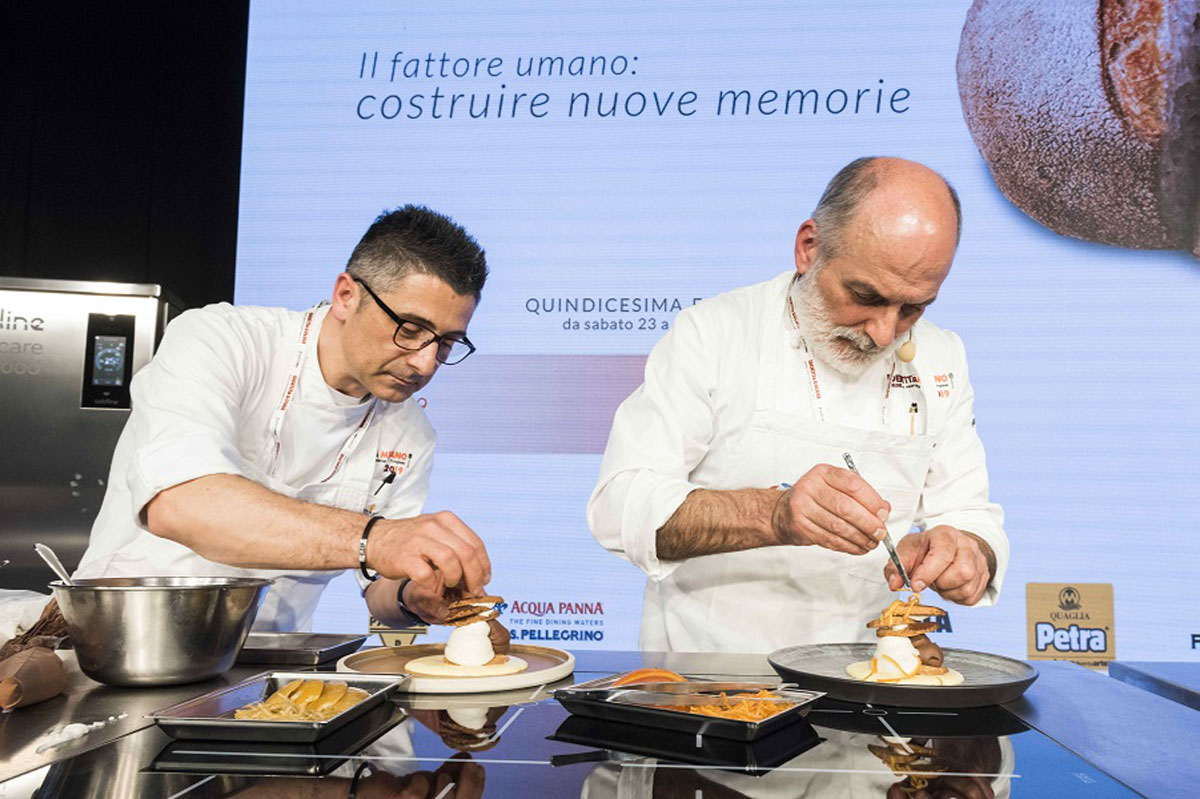 Pastry chef Corrado Assenzaof Caffè Sicilia in Noto also acted as a guest speaker. He brought a piece of his island to Milan, illustrating preparations with genuineness, natural sweetness and simplicity as leading thread. His answer to the question whether he would open a pastry shop in Milan: "I prefer staying in Noto. People can come and visit me at Caffè Sicilia."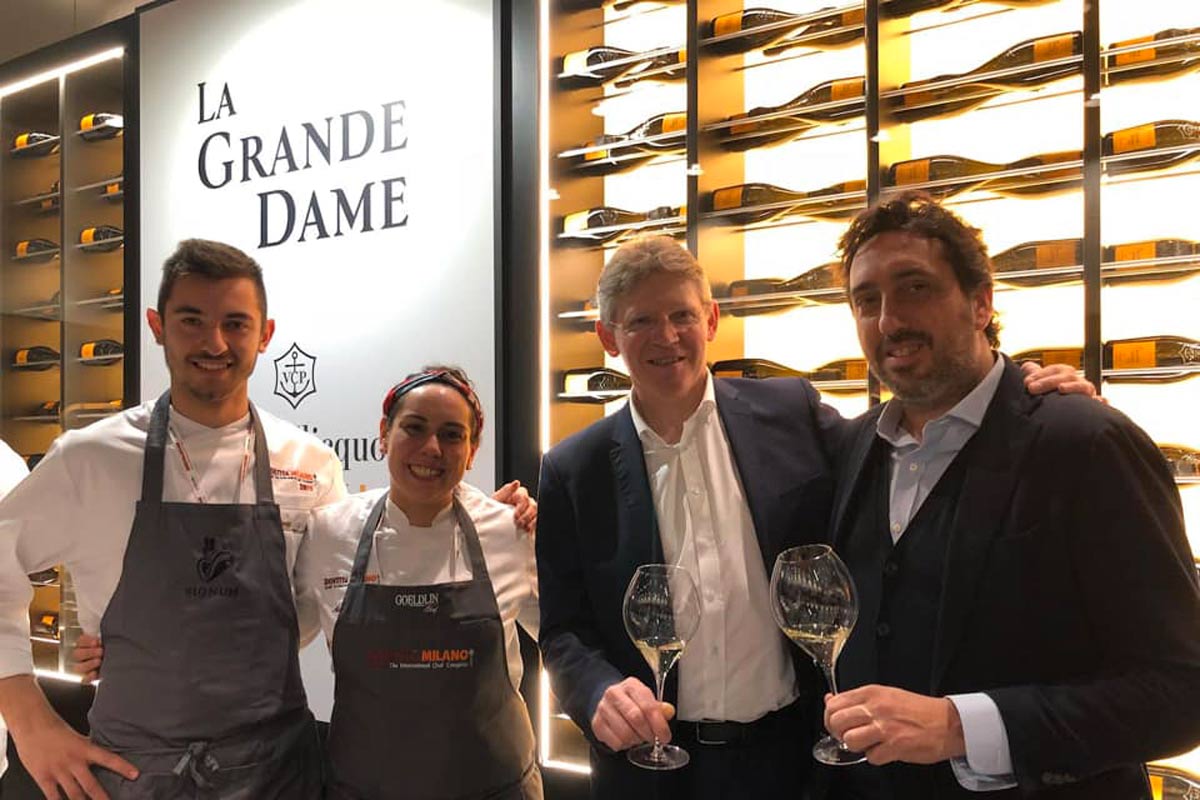 Martina Caruso, Michelin-starred chef of restaurant Signum in Salina and winner of the Michelin Female Chef Award 2019, created a dish in which she enhanced every part of the red mullet, accompanying it with a traditional fish stew and samphire sauce.
Last but not least, a special evening at Fud Milano, at the Navigli, which included all the best of Sicilian excellences. Identità Sicilia was a great party, focused on the concept of sharing – not on social, but in real life. A long night with Sicilian taste as protagonist, accompanied by the insular hospitality and by the pride for the things made with love. Chefs, winemakers, brewers and producers told stories about the excellence of the island in Milan. Moak participated as well, offering Tarì Moak, craft beer made with coffee.