It's called Vitæ. A project endorsed by Moak to give new life to the boat taken away from people smugglers.
Vitae is Latin for life. The very first, inalienable and inviolable of human rights. Vitae is the new name given to one of the many ships taken away from smugglers, who used them for the illegal transportation of migrants. Last year, the now rebaptised sailing boat Ceyar – a single-masted vessel measuring 13 metres – was handed over to the Lega Navale Italiana of Pozzallo, (Italian Navy League), so that the association could allocate it to recreational and social activities. Moak got fully engaged in order to support and share such project and purpose.
Last August, Vitae let go the moorings and unfurled the sails. It happened in a historical moment, when topics like hospitality and cohesion of different cultures were (and still are) particularly felt. It weighed its anchor from the port of Pozzallo, the "migrant city", i.e. the Italian port that has seen by far the largest number of migrants landing. If water stands for life as much as life stands for water – intimately connected elements and values – Vitae wants to represent a Mediterranean Ark, cradled by the same waters that enshrine the stories of men and women, who fell victim to devastating events. A boat which helped to save many human lives in the same manner as an ark, capable of preserving the hope of survival and the chance for a new beginning.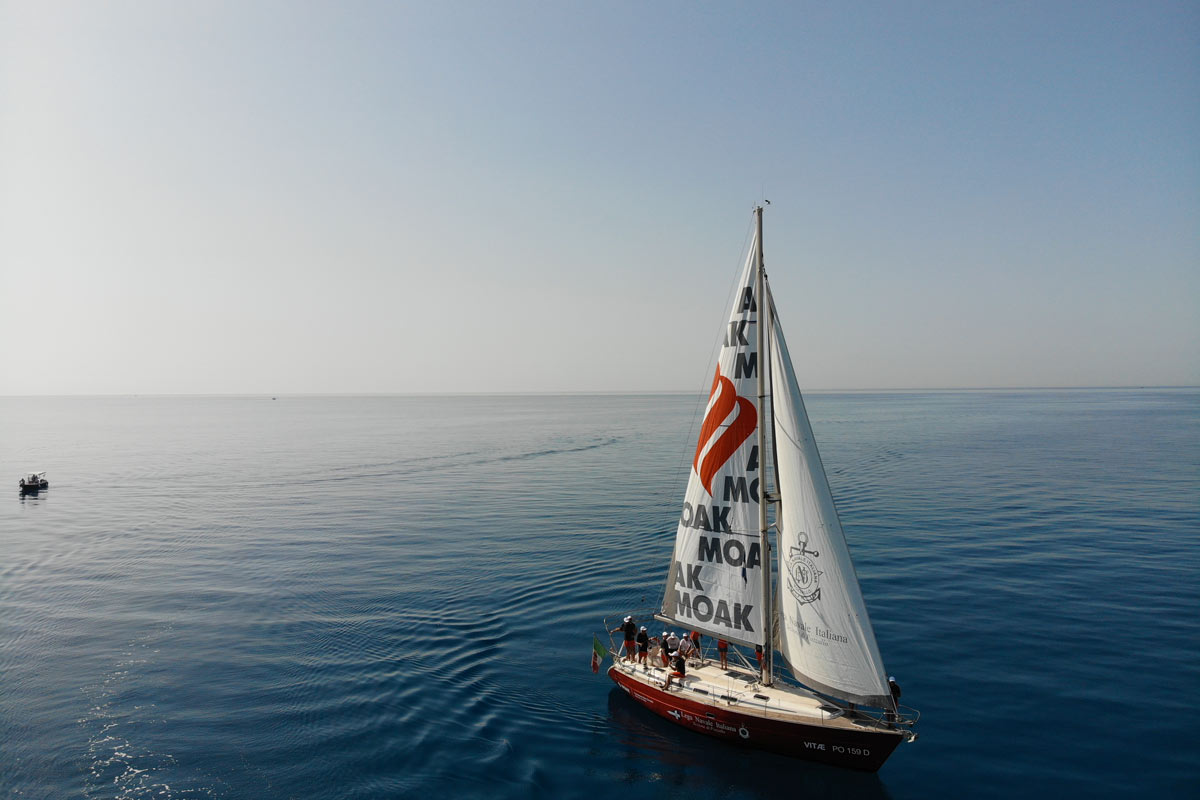 The project promoted by Moak and the Naval League will continue to give life to educational activities aimed at young people (according to different education levels) through workshops of active citizenship and education to tolerance, comparison and intercultural dialogue, as well as initiatives aimed at safeguarding and protecting the sea.
Moak believes that those who do business also have the duty to support education and the foster the culture of doing a good turn. The decision to support cultural projects – both own ones and in synergy with the region – helps companies to become more ethical and responsible, and to create a balance between social solidarity and profit.
Video of the first crossing