The solidarity marathon ideated by Giusy Versace will take place on Saturday, December 7th in Reggio Calabria.
A race walk without limits or diversities as a gesture of solidarity with the proximity of Christmas. This is the summary of the Happy Run for Christmas ideated and promoted by Paralympic athlete Giusy Versace and her non-profit organization Disabili No Limits, planned for Saturday, Decmber 7th on the promenade Falcomatà of Reggio Calabria.
This event is supported by Moak, offering also coffeè during the event. The company already supplies the Paralympic fencing team, and committed to this praiseworthy initiative, which will see sports fanatics run and walk together with children, families, disabled people and four-legged friends. Sport helps to connect people and is for everyone – and so is coffee.
The agenda
The sports village, where participants will be able to pick up their racing stuff at the gazebos, is going to open at 3 pm of Friday 6th, with the square offering sports activities for the little ones. Saturday, December 7th, opening will be at 10 am, while the kick-off of the 3rd Happy Run for Christmas is scheduled for 4pm. The 4-km long route will start on Viale Zerbi cornering with Via Roma. Then, all competitors will walk along the Falcomatà promenade up to the Municipal gardens, and then back. The prize-giving ceremony will begin at 5 pm. The quickest man, the fastest woman, the first child and the quickest dog will be awarded.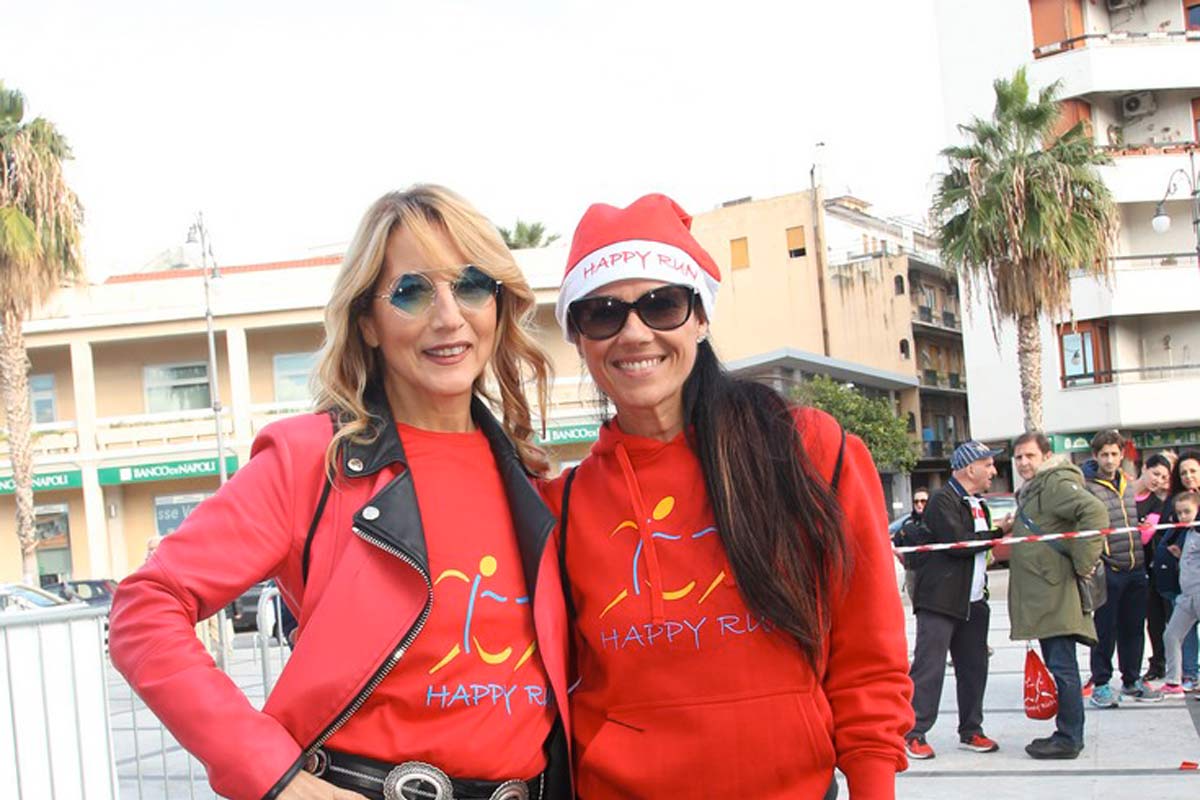 "Special guests" of the event TV hostess Jo Squillo, and singers Daniele Stefani and Alma Manera.
Registration cost of 5 euros includes a small backpack with some gadgets, among which a package of coffee offered by Caffè Moak, a t-shirt, a bib and a red Santa Clause cap. Raised funds will be used to purchase mobility aids and protheses for one or more disabled people in the region of Calabria that wish to start doing sports. It's no coincidence that slogan of the event is "All together to put a smile on faces".