A book beyond stereotypes that encourages to give things a different meaning.
Marcel Proust used to say that "real books should be the offspring of darkness and silence". Maybe because inspiration and creativity of those who write are more easily released with eyes shut and without conditioning.
"The Black Book" is the new project by Caffè Moak. The company has always been proven to have a close relation to culture (it has been promoting the national writing contest Caffè Letterario for almost twenty years now). A first preview of The Black Book will be presented at Taobuk – Taormina International Book Festival – held from June 21st to 25th. Moak has been partner of the festival in the last four editions.
This idea for the project – by for[me]moak – arose from the invitation to stop seeing things just all white or black, and rather see them from different perspectives and to go beyond stereotypes. Hence the choice to use black, like the colour of a clean blackboard on which to write and take notes on. Its pages get light from the white contrast of writing, since everything is clearer on black – as one can read on the cover.
The Black Book is also a chance to dispel the negative meaning that is usually attributed to the black colour. Just think about the Sicilian saying ti scrivu no libbru niuru ("I'll add your name to the black book" – this sentence is jokingly used among friends to say that someone seeks revenge). Or, of course, of the neosymbolism that associates black to elegance and luxury. Even the choice of "specular" binding from right to left (used by artists like Leonardo da Vinci to emphasize mystery and hide secrets in writings) encourages to "reverse", to dismantle the obvious. Readers and authors are exhorted to avoid giving words, colours and dreams one sole and only meaning.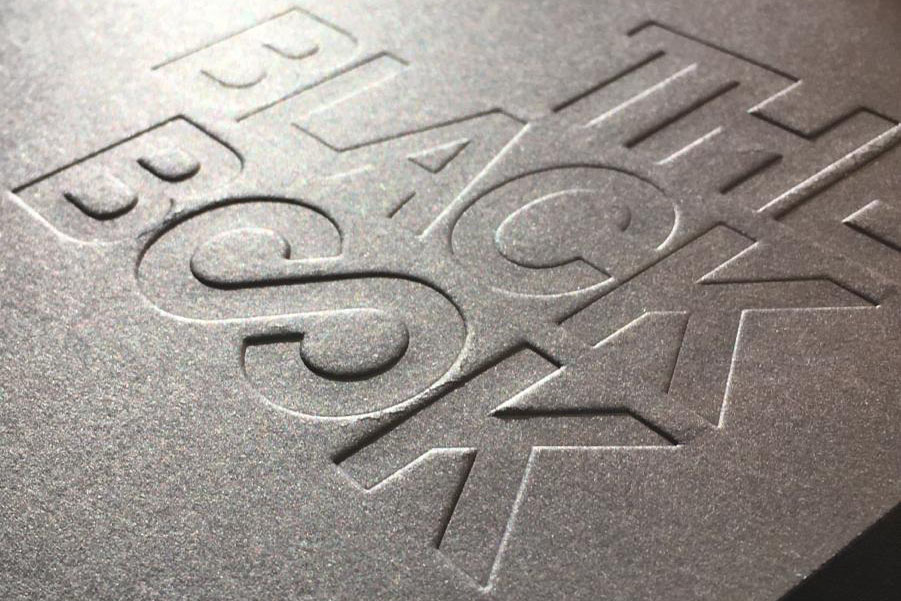 This item is full of meanings and connections. Starting with the title – with debossed pattern – which features the symbol of infinity in the word book. Just like dreams and Desire (topic of the ninth edition of Taobuk) become endless in darkness and silence.
TBB will be available in the store from July 15th, 2019 2019.
On Saturday, June 22nd, another black thing will be coffee. Guests of the gala evening, including Simone Cristicchi and Nina Zilli, who are expected to show up at the Teatro Antico of Taormina, will be able to taste a coffee cocktail prepared by Marco Poidomani, the two-times National Champion of Coffee in Good Spirits, as well as coffee-flavoured Moak-Tarì beer.